Orbit 360°
AI

Tracking
Mount Holder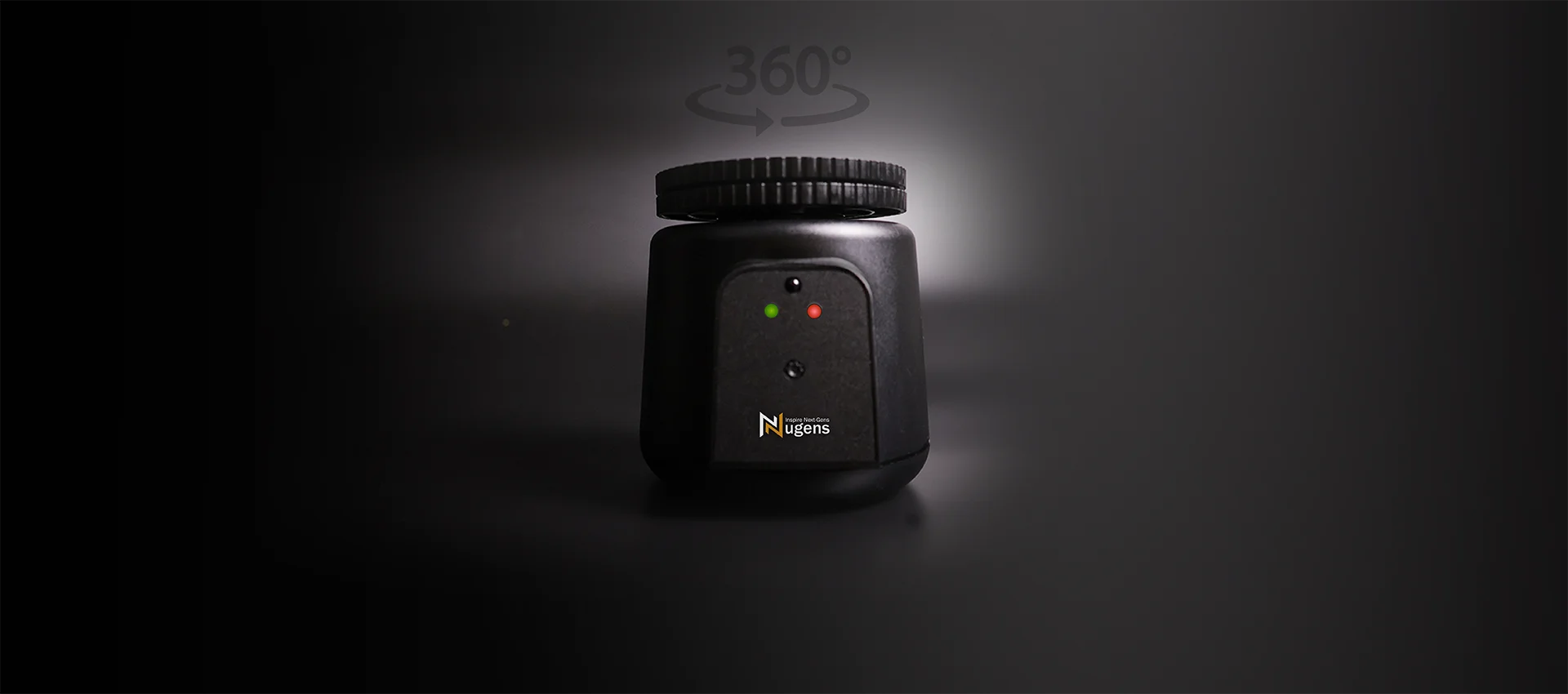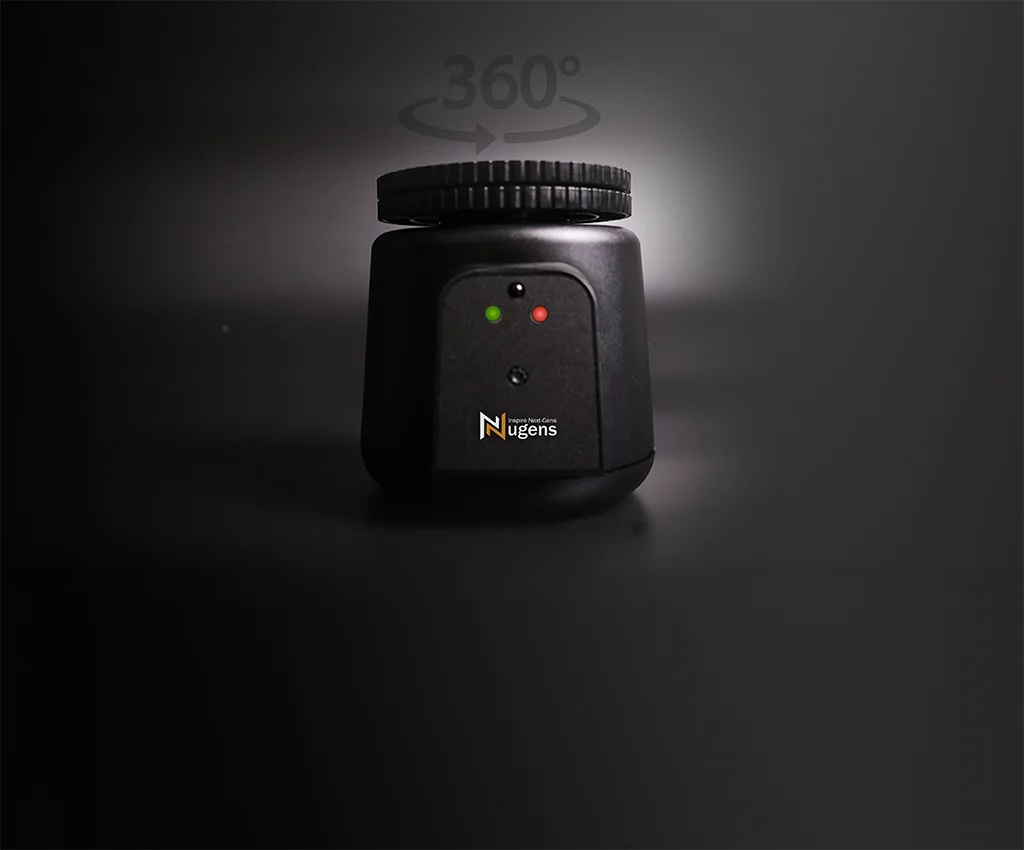 Plug and Play
Full Tracking Capability
The exclusive multifunctional fixture is the only design compatible with iPad, which is suitable for various shooting devices such as tablets and smartphones. It supports live streaming and 360-degree tracking without complicated operating procedures. It is ready to use, allowing one person to direct and achieve perfect selfies and self-video recording or live streaming.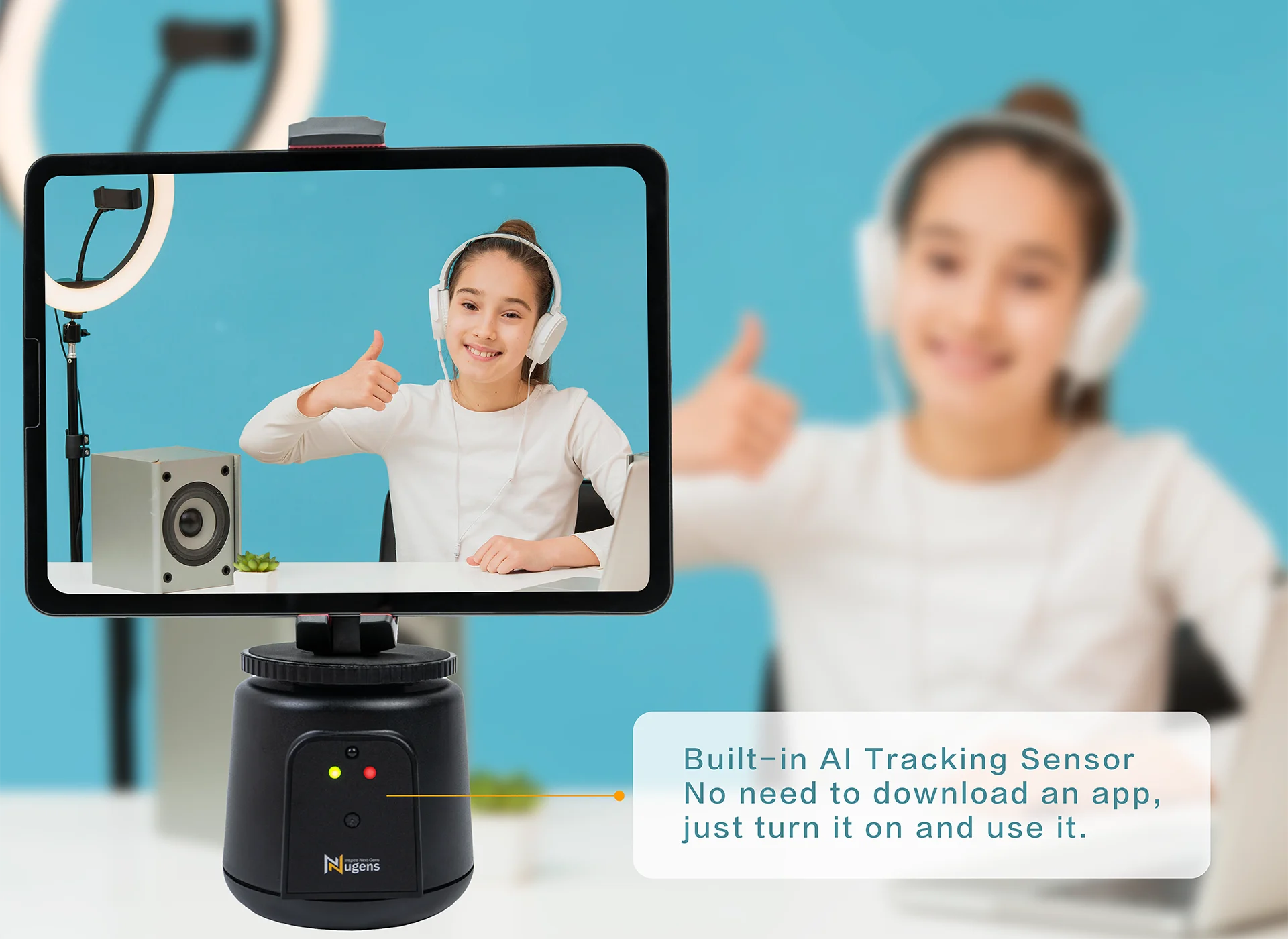 AI Humanoid Sensing Chip
Intelligent Algorithm without Training
Built-in AI intelligent algorithm chip, no need for training or external devices. It tracks status, and interactive instructions, and adjusts shooting distance and angle in real time, making AI photography effortless and more precise.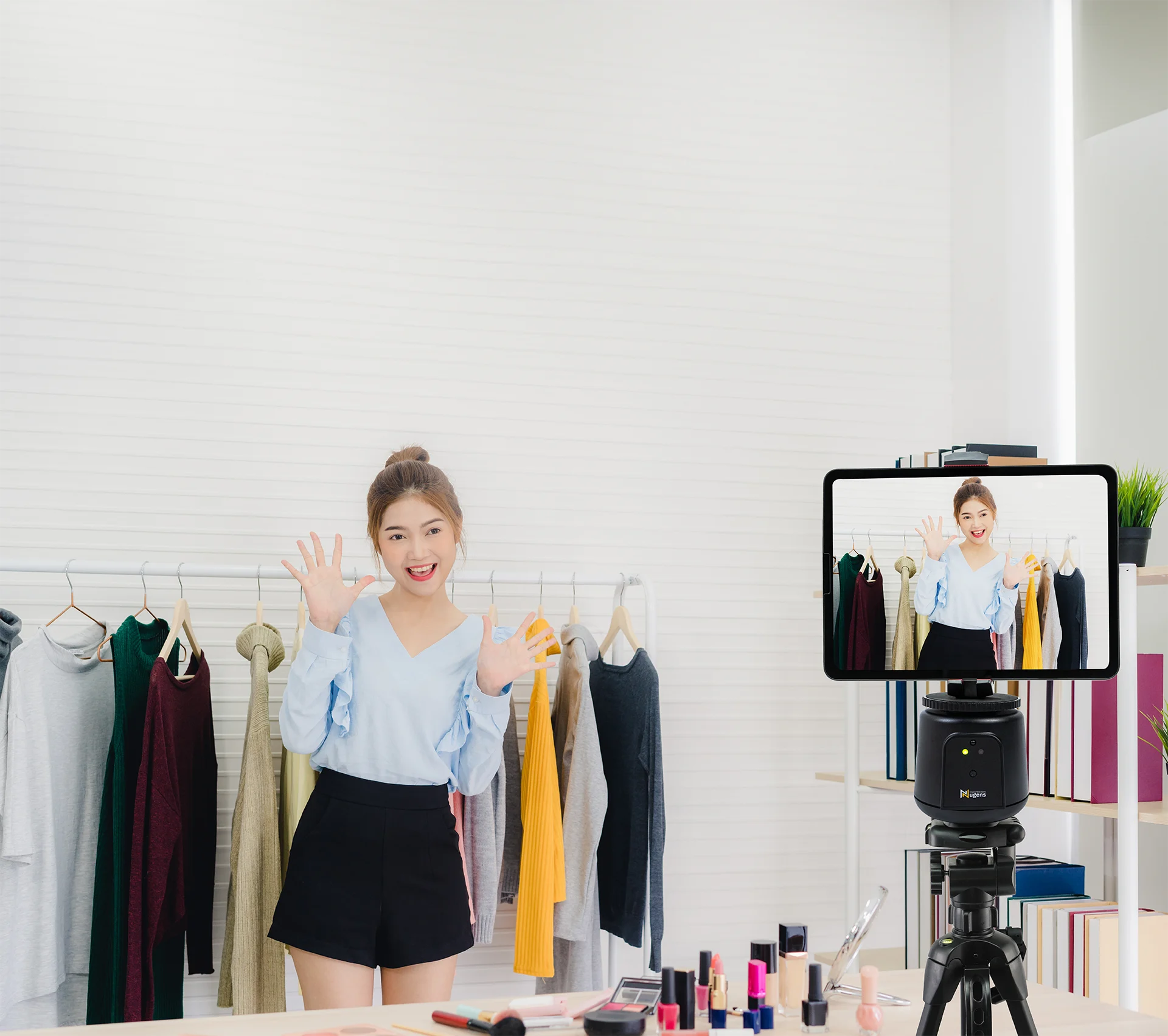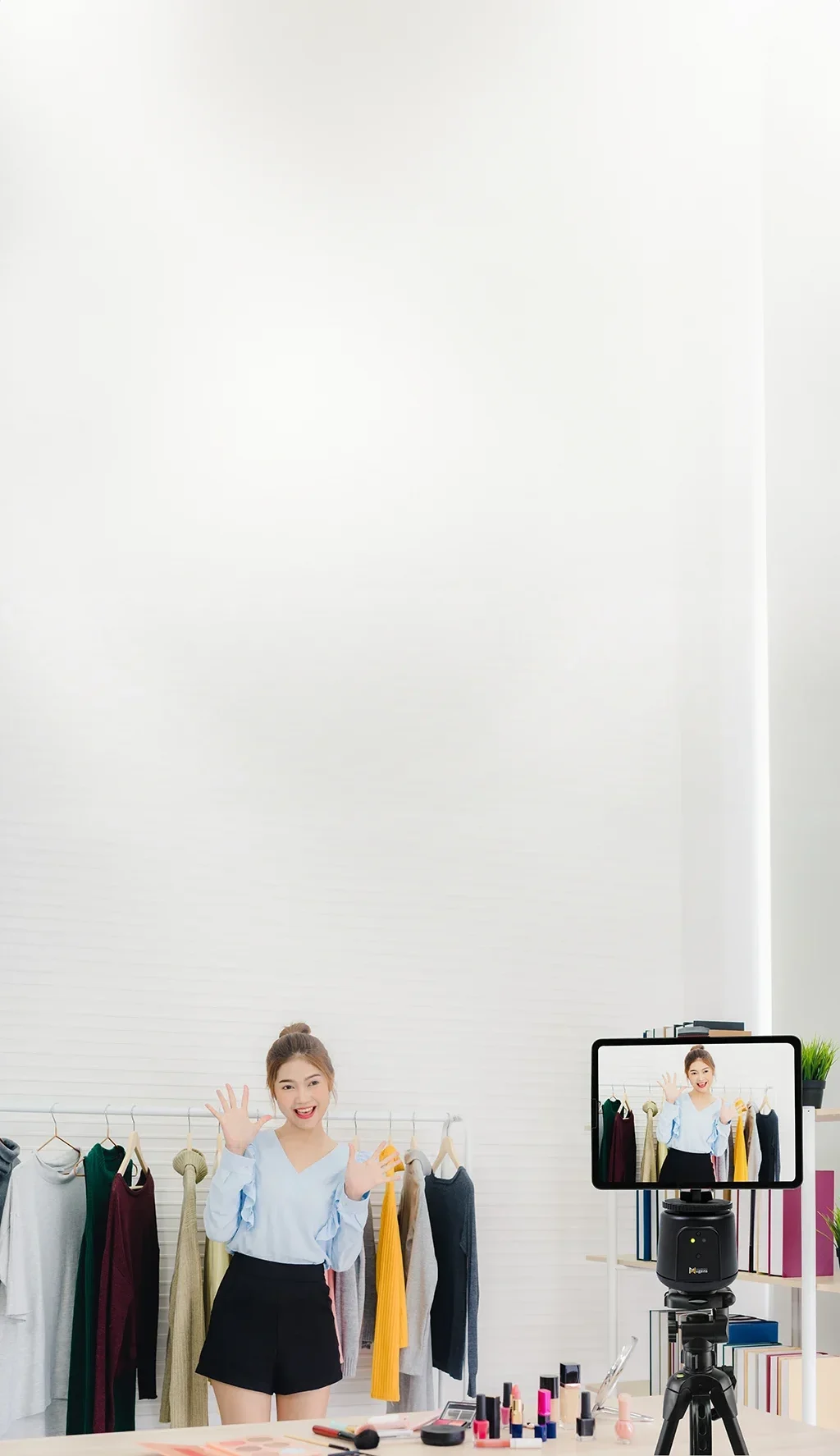 Instant Upgrade for Video Cameras
The holder design features a standard 1/4 universal hole, supporting various video, sports cameras, and webcams. It instantly upgrades with an AI tracking function, meeting different video application scenarios.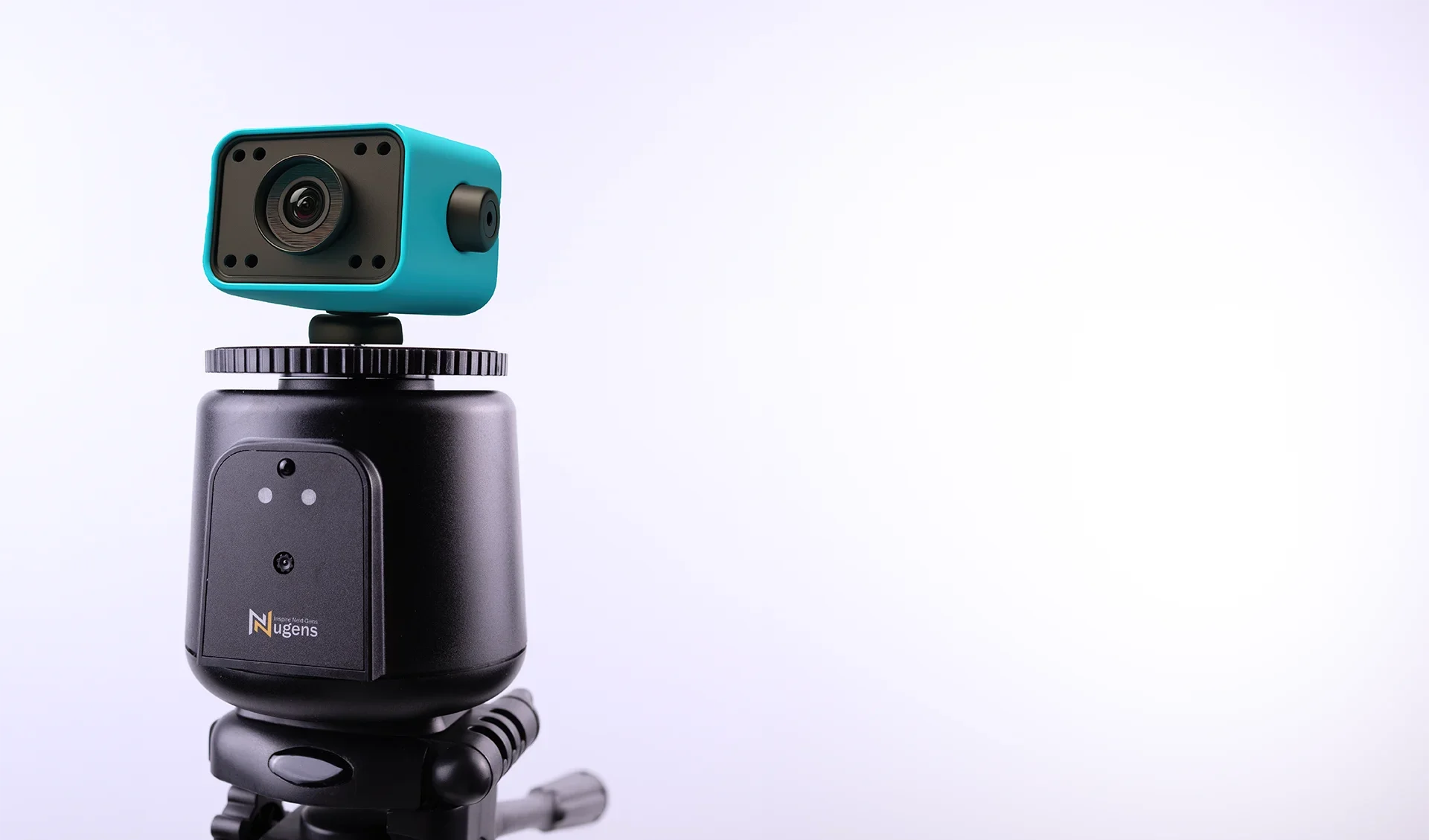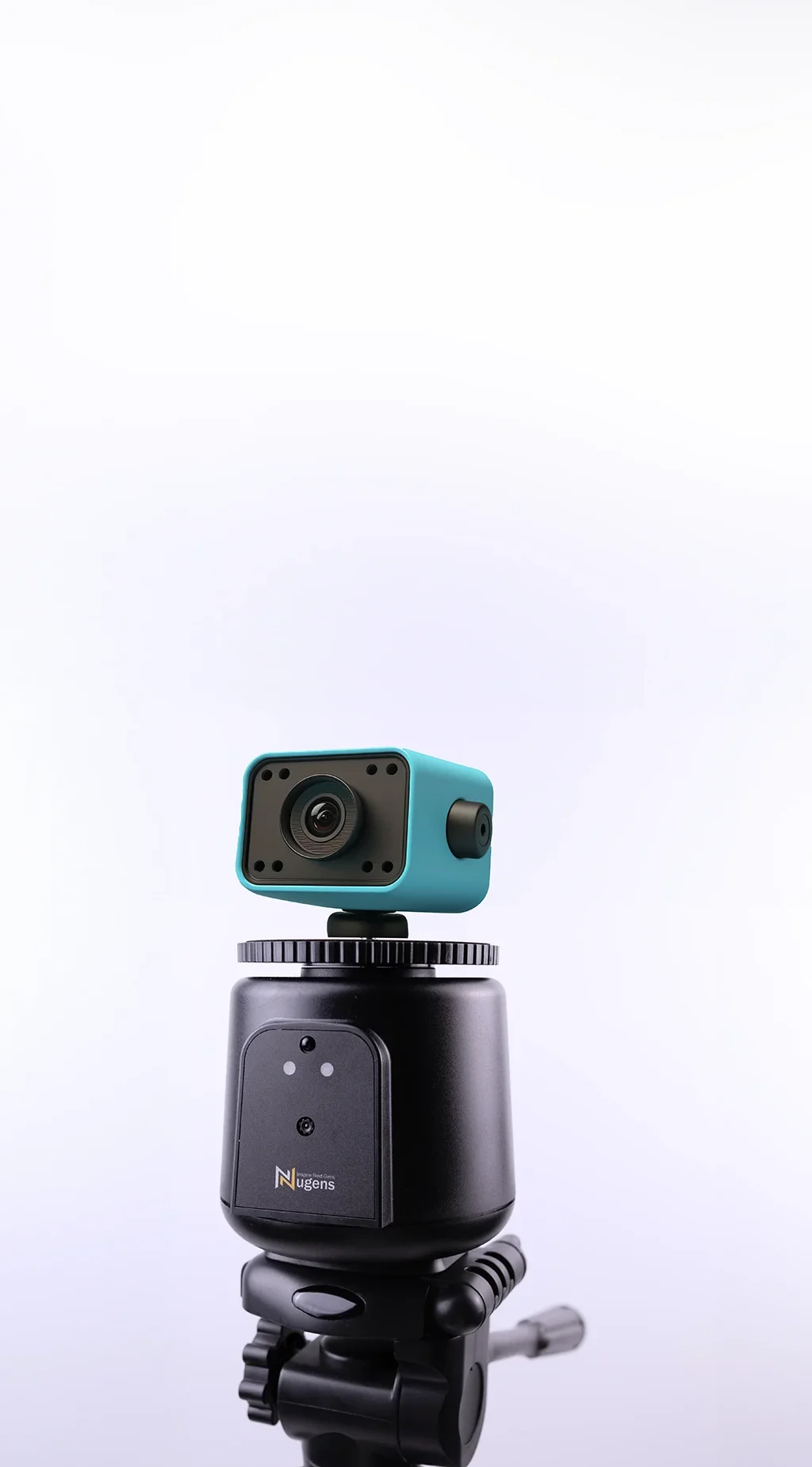 Strong Payload, World's First
Designed and manufactured in Taiwan, it is the world's first holder with a payload capacity of up to 2.5kg. It has a highly durable rotating axis that does not limit your creativity based on the weight of your device.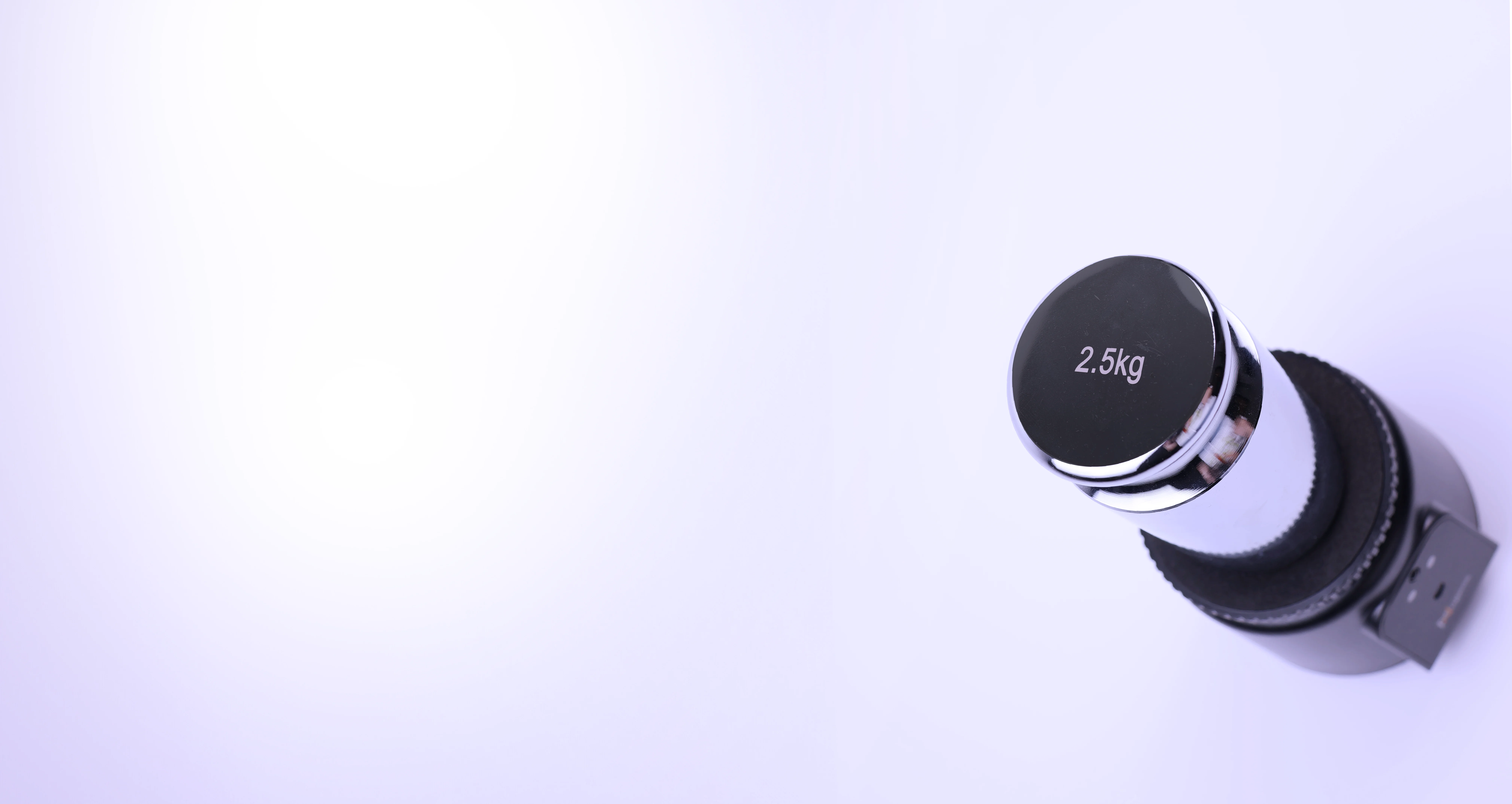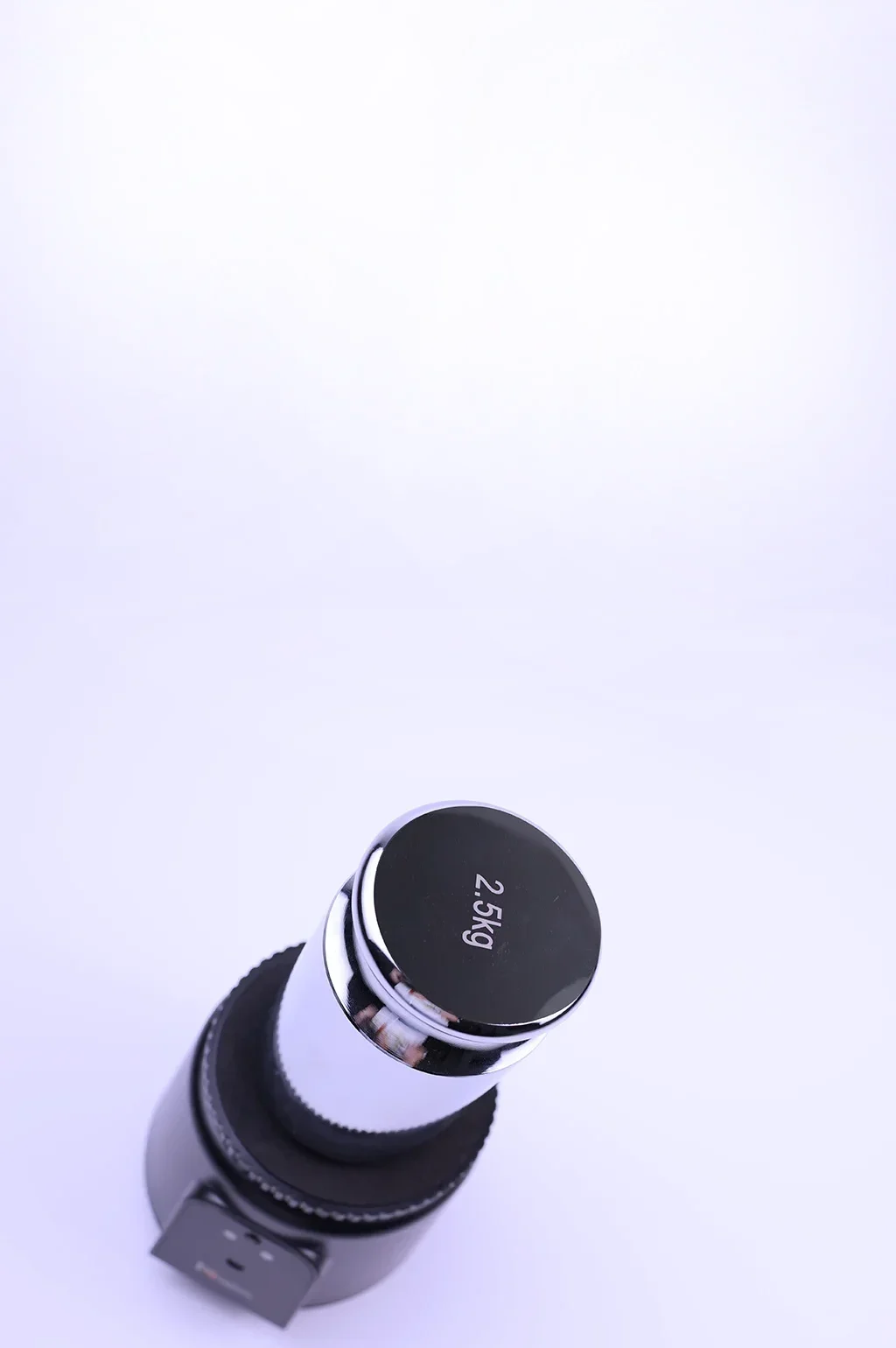 Continuous Shooting While Charging
The exclusive two-layer rotating base design allows 360-degree rotation while charging without tangling wires. It has a built-in large-capacity lithium battery and supports mobile power supplies, ensuring uninterrupted shooting even during outings or long-duration shoots.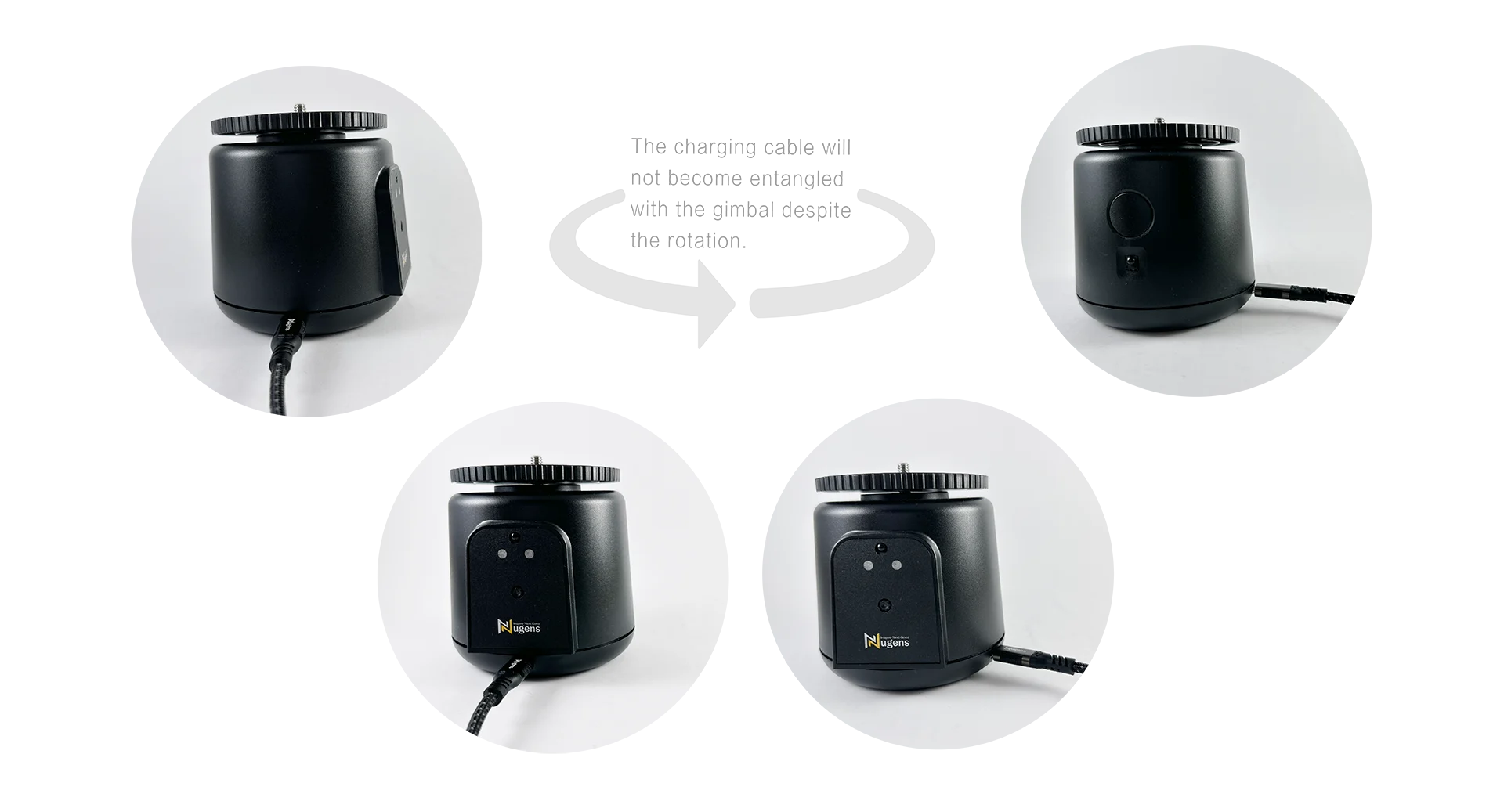 360-Degree Panoramic Shooting
Equipped with a platform for objects, it can start with a single click to capture products or panoramic videos in 360 degrees.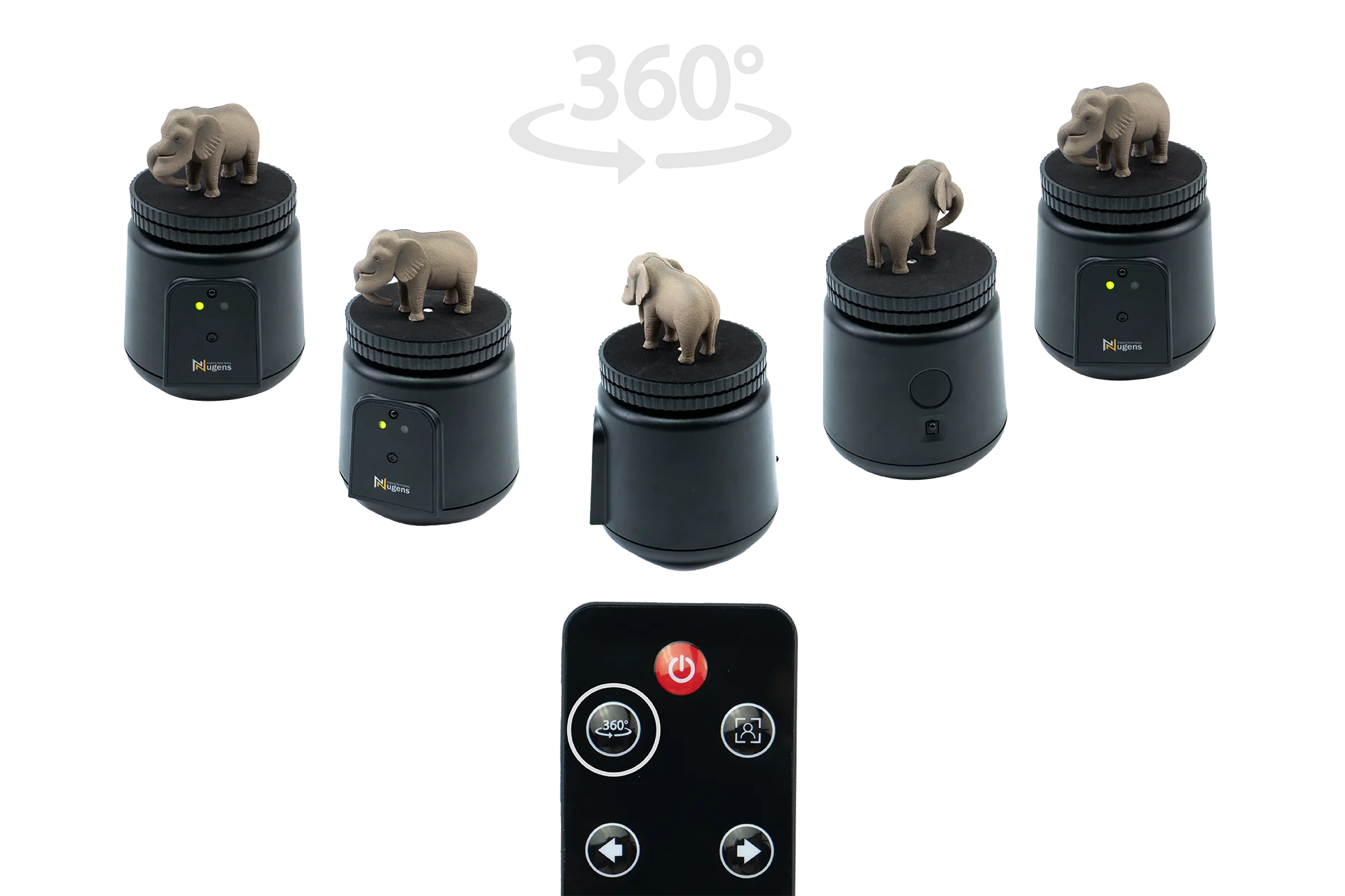 Standard Specifications
Wide Compatibility
The top and bottom support the standard 1/4 universal hole, suitable for various cameras and tripods of different lengths. It comes with the Nugens multifunctional smartphone and tablet holder, supporting iPad, various tablets, video cameras, smartphones, etc., making it convenient for you to engage in diversified shooting.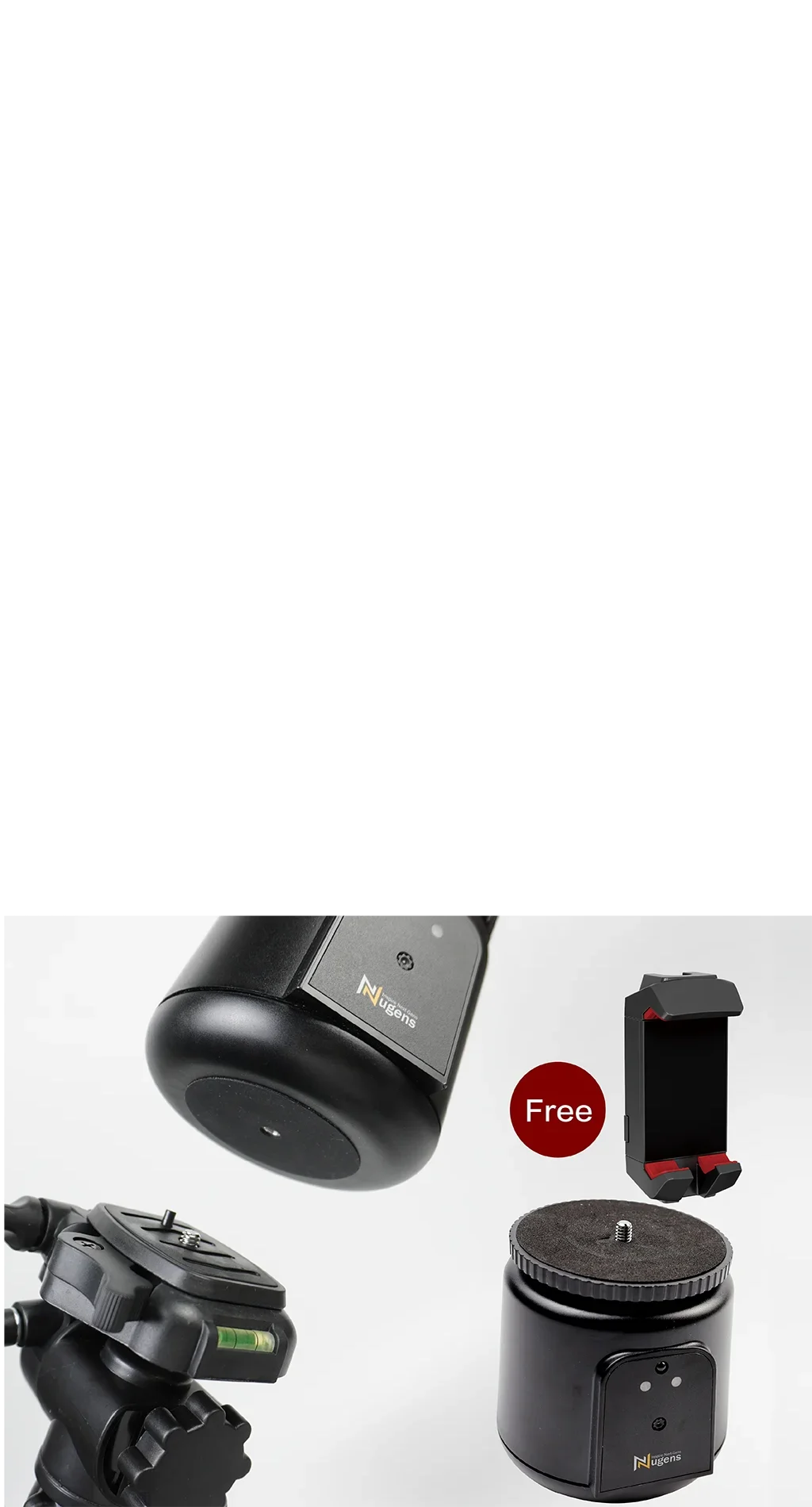 Portable with Magnetic Remote Control
Lightweight and compact, it comes with a high-quality storage bag and a magnetic remote control. You can easily switch between AI humanoid tracking mode and manual holder mode.
* The power button on the remote control is for sleep mode, allowing you to temporarily turn off the power without changing the settings that were in place before entering sleep mode.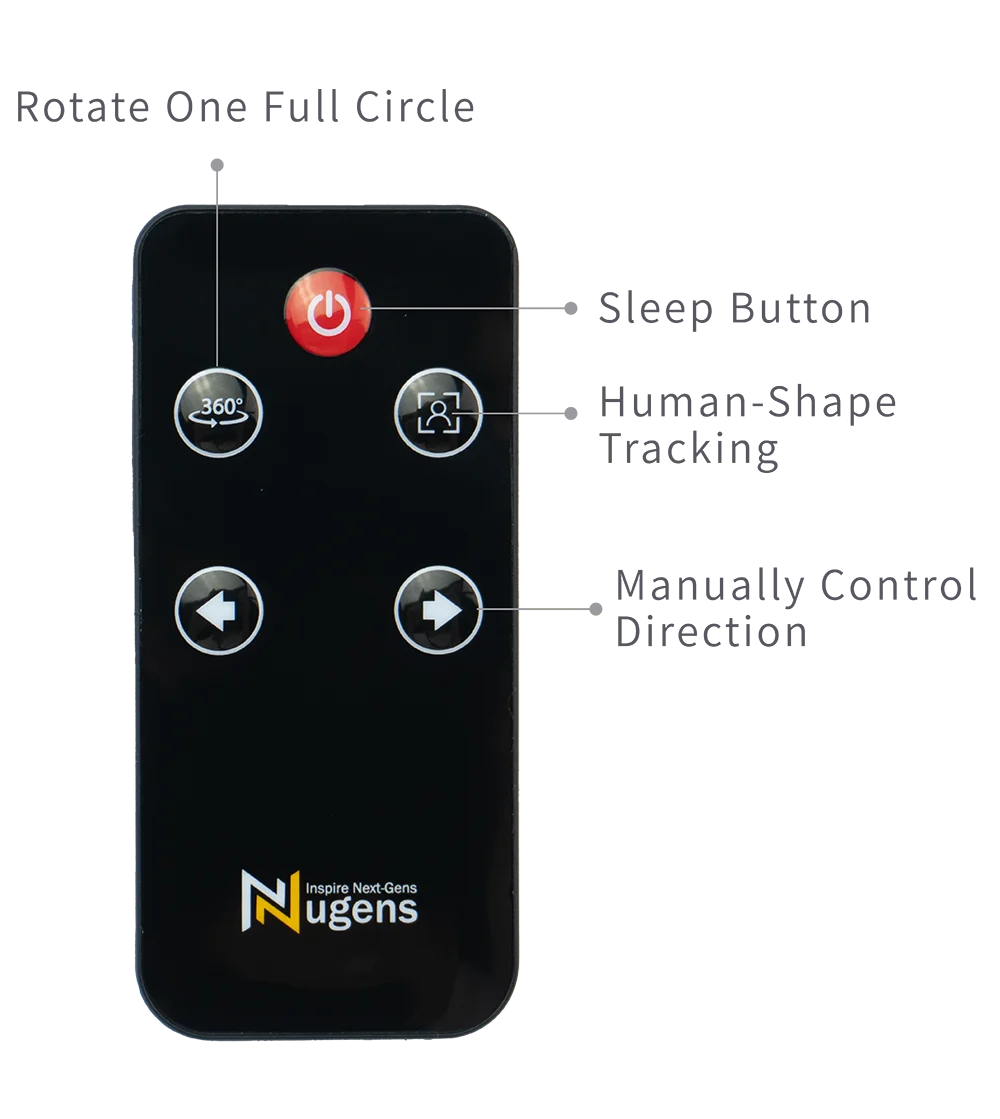 Free Your Hands, Screen, and Lens Always Facing You
Whether you are viewing screen content or shooting videos, it allows you to free your hands from operations. With intelligent AI tracking, the iPad screen or camera on the holder will always be facing you.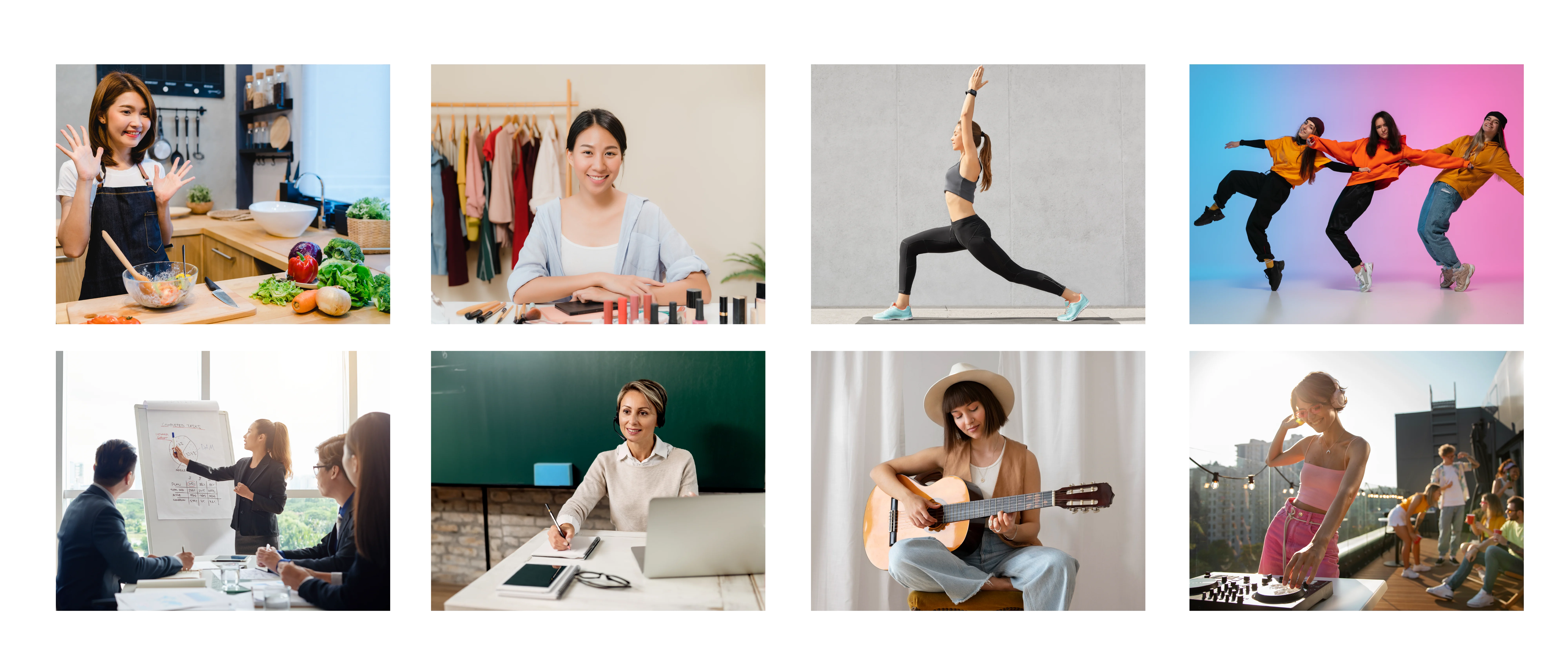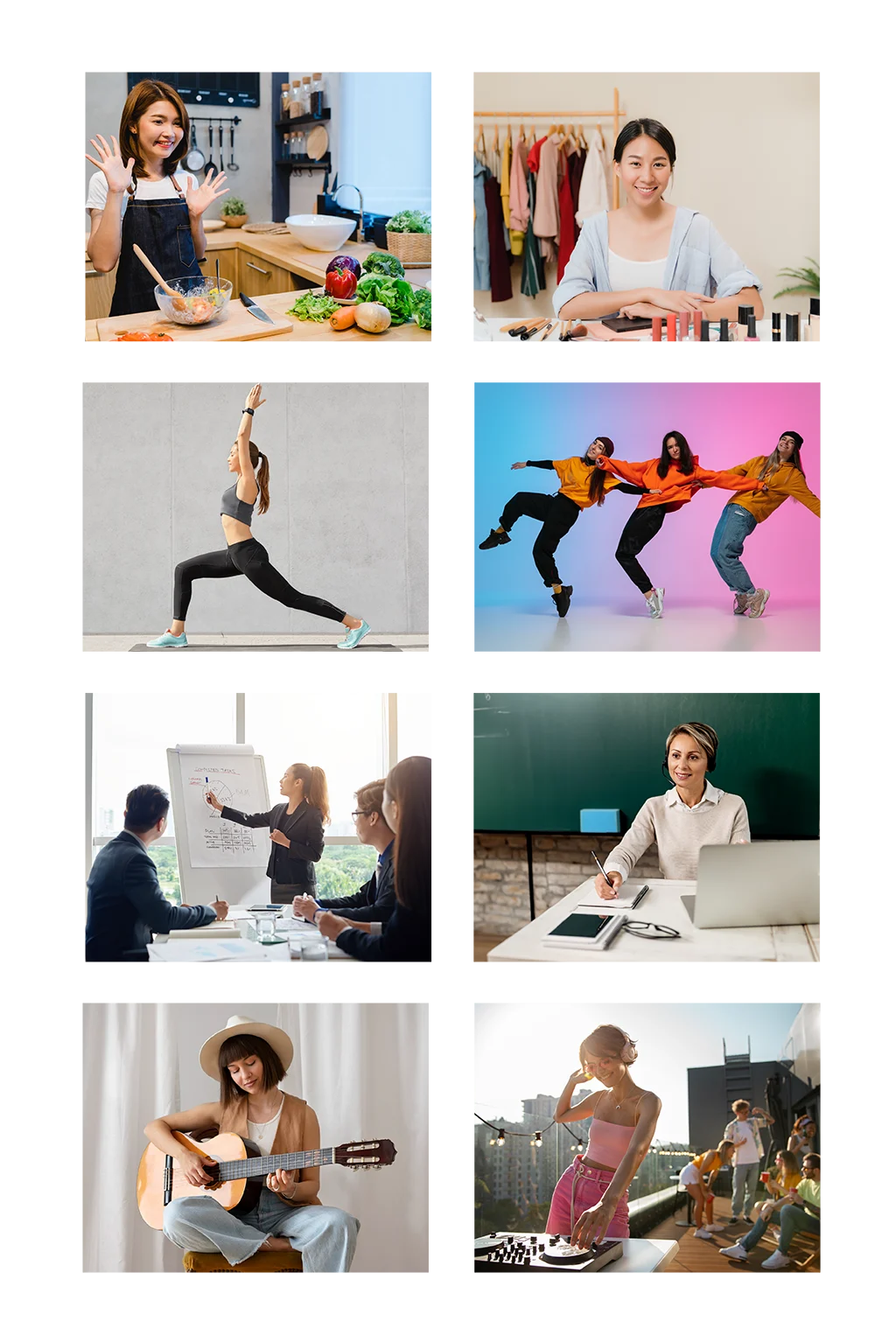 Specification
Operation
Manual/Remote Controller
Remote Controller Receiving Distance
2M
Wireless Connection
Infrared 38kHz
Input
5V 800mA
Charging
USB-C
Weight Limit
2.5kg
Battery
3000mAh Lithium Battery
Product Size
90mm x 87mm x 100 mm
Package Size
275mm x 170mm x110mm
Product Weight
378g
Certification
Package Content
Tracking Mount Holder x 1
Remote Controller x 1
1.5m USB-A TO Type-C Charging Cable x 1
Universal Clip Holder for Phone and Pad x 1
Storage Bag x 1
Installation Guide x 1