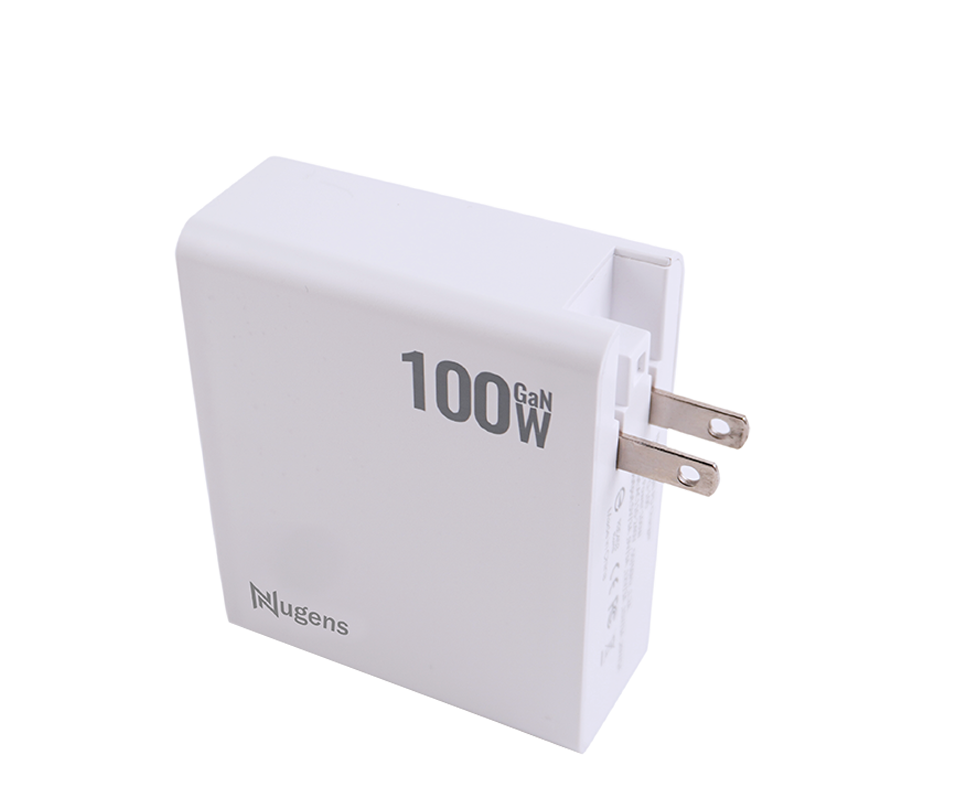 Nugens PQ-100
100W GaN PD Charger
Make your charging experience no longer complicated and slow!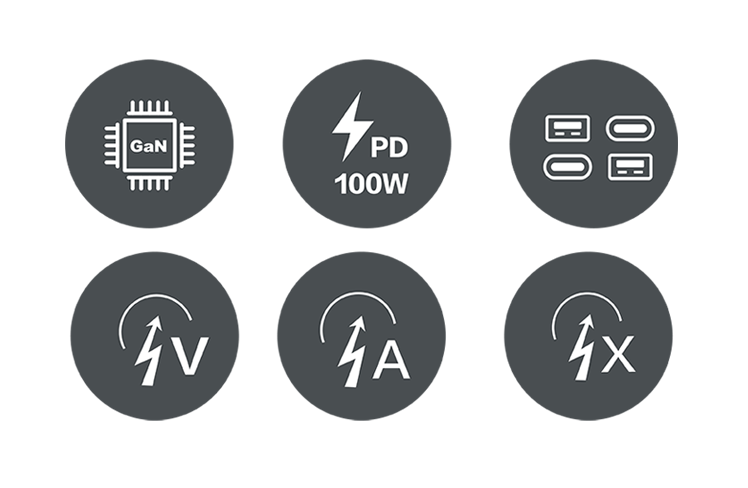 GaN Technology, Fast Charging
The Nugens 100W GaN PD Charger uses GaN (Gallium Nitride) technology with a 100W high power output, allowing you to quickly charge various devices such as phones, tablets, and laptops in a short period.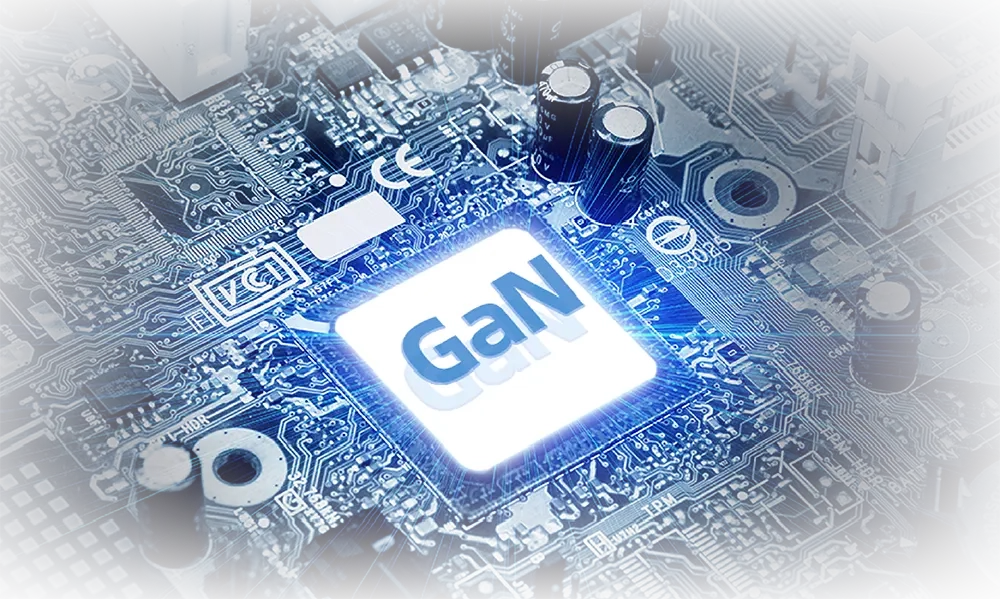 Ultra-fast charging, Dual Support
The new chip supports PD 3.0 and QC 3.0 ultra-fast charging, making the charging speed of your devices faster! No more wasting time waiting for the charging progress.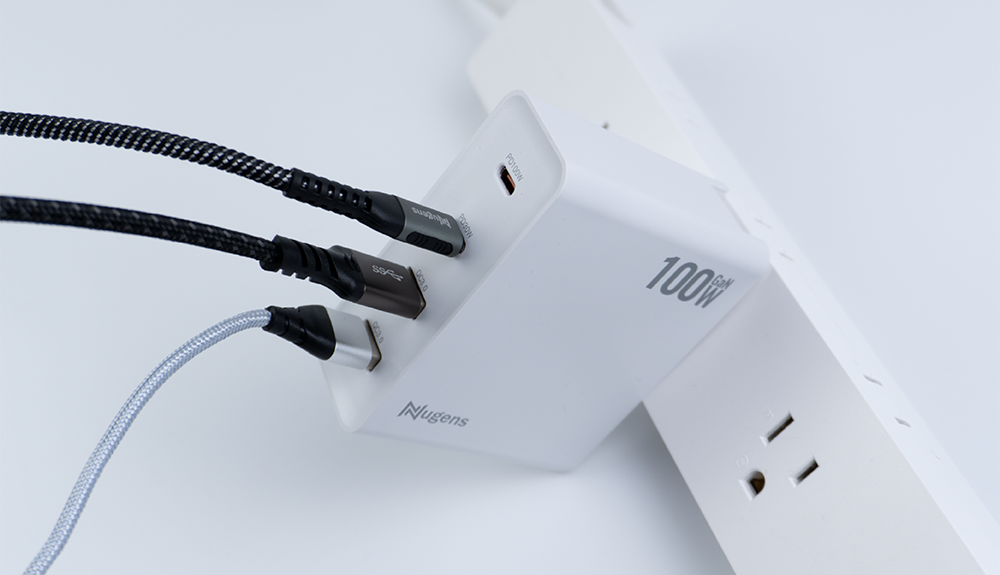 4-in-1, Intelligent Distribution
The Type-C and USB-A ports' intelligent distribution simultaneously connect to four devices, saving socket space and shortening charging time. Suitable for various devices such as iPhone, iPad, MacBook, Android phones and tablets, Switch game consoles, etc.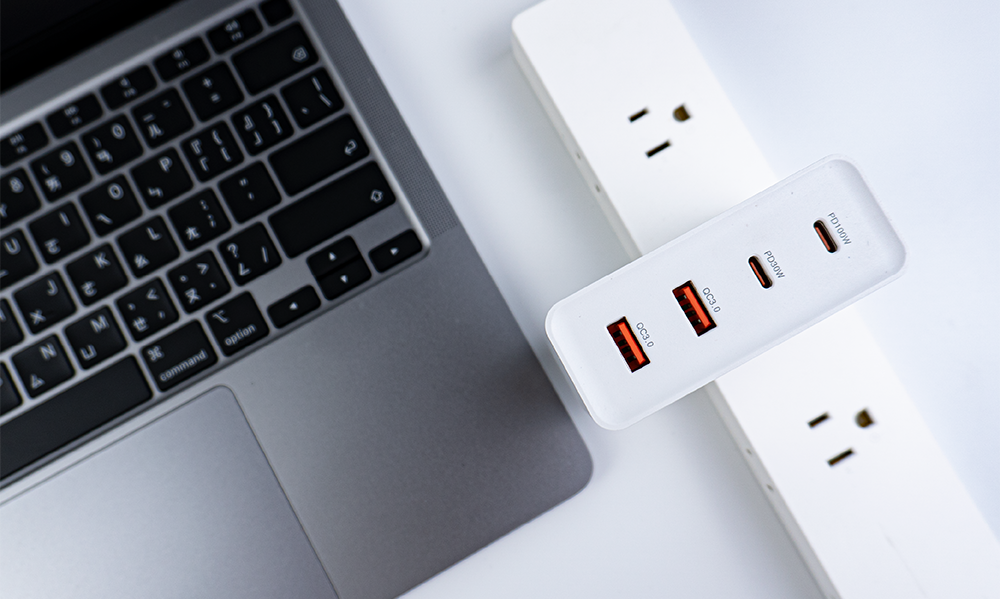 Multiple Protection, Stable and Safe
Built-in multiple protections against overcurrent, short circuit, and overvoltage, double protect your devices, and make you use them more safely.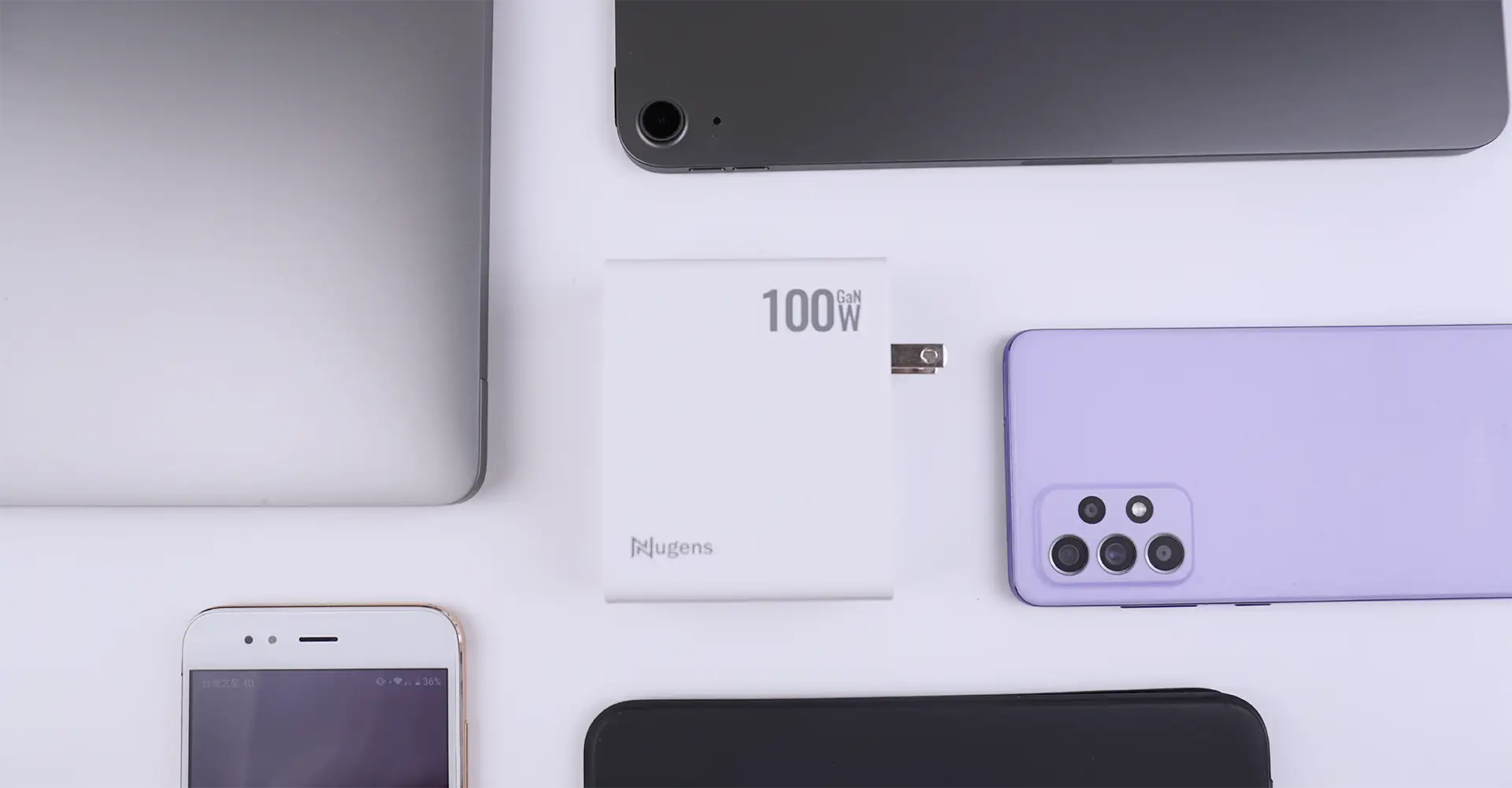 Folding and Lightweight, Flame Retardant and Safe
The folding plug design is space-saving and lightweight, making it easy to carry. The casing meets the UL 94V-0 flame retardant rating, ensuring high efficiency, convenience, safety, and reliability.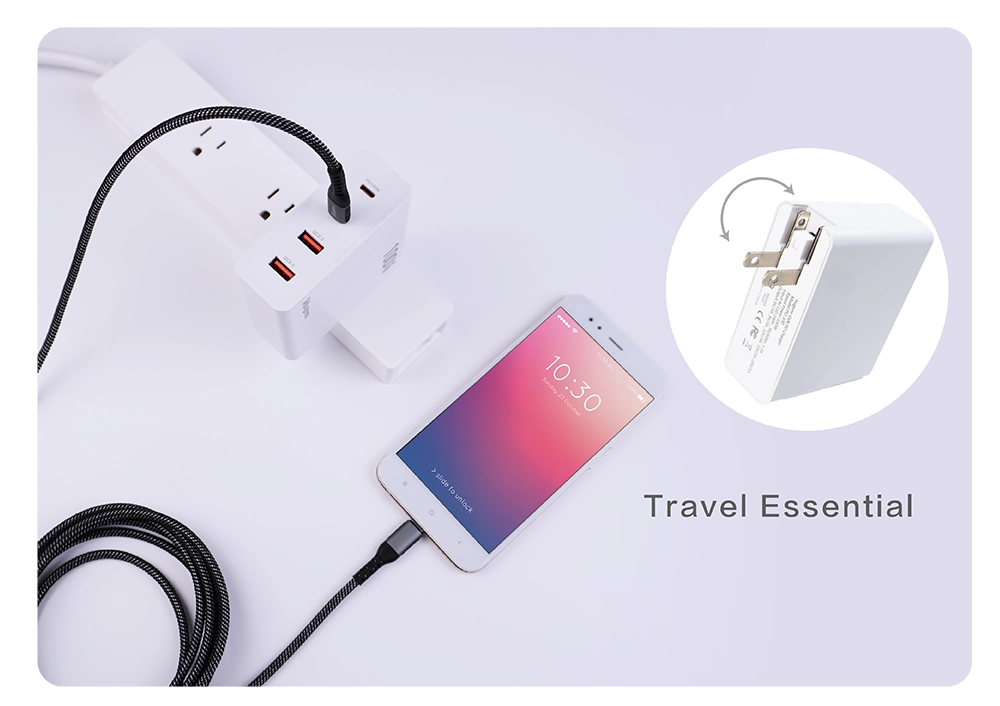 Smart Charging, Comfortable Life!
The Nugens 100W GaN PD Charger brings an efficient, safe, and convenient charging experience and a smart, portable, and comfortable life enjoyment!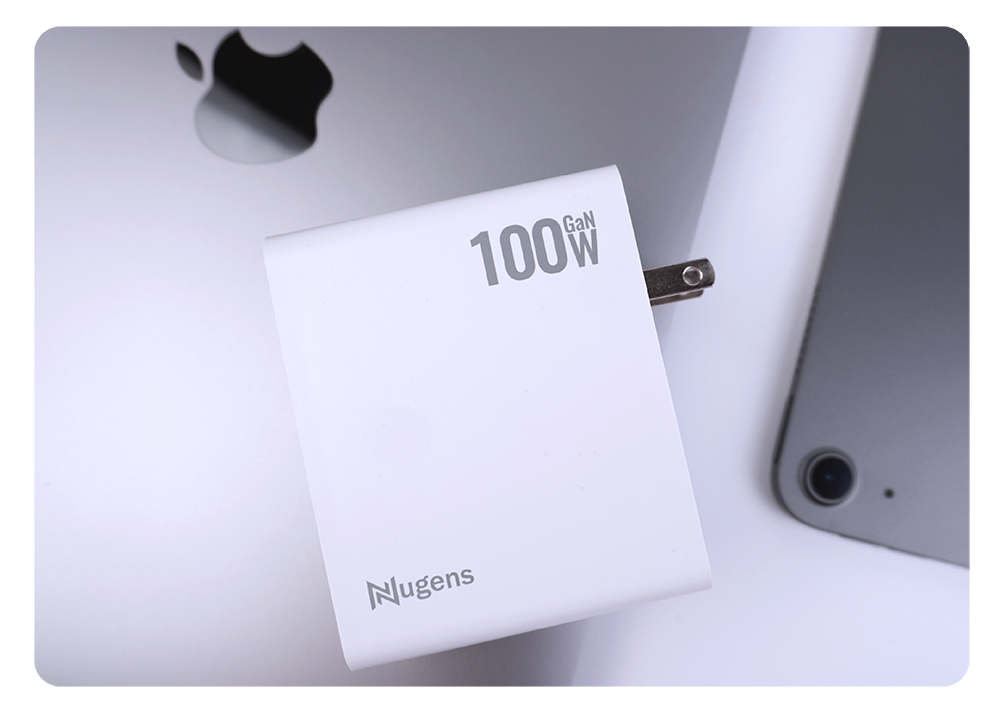 Product Details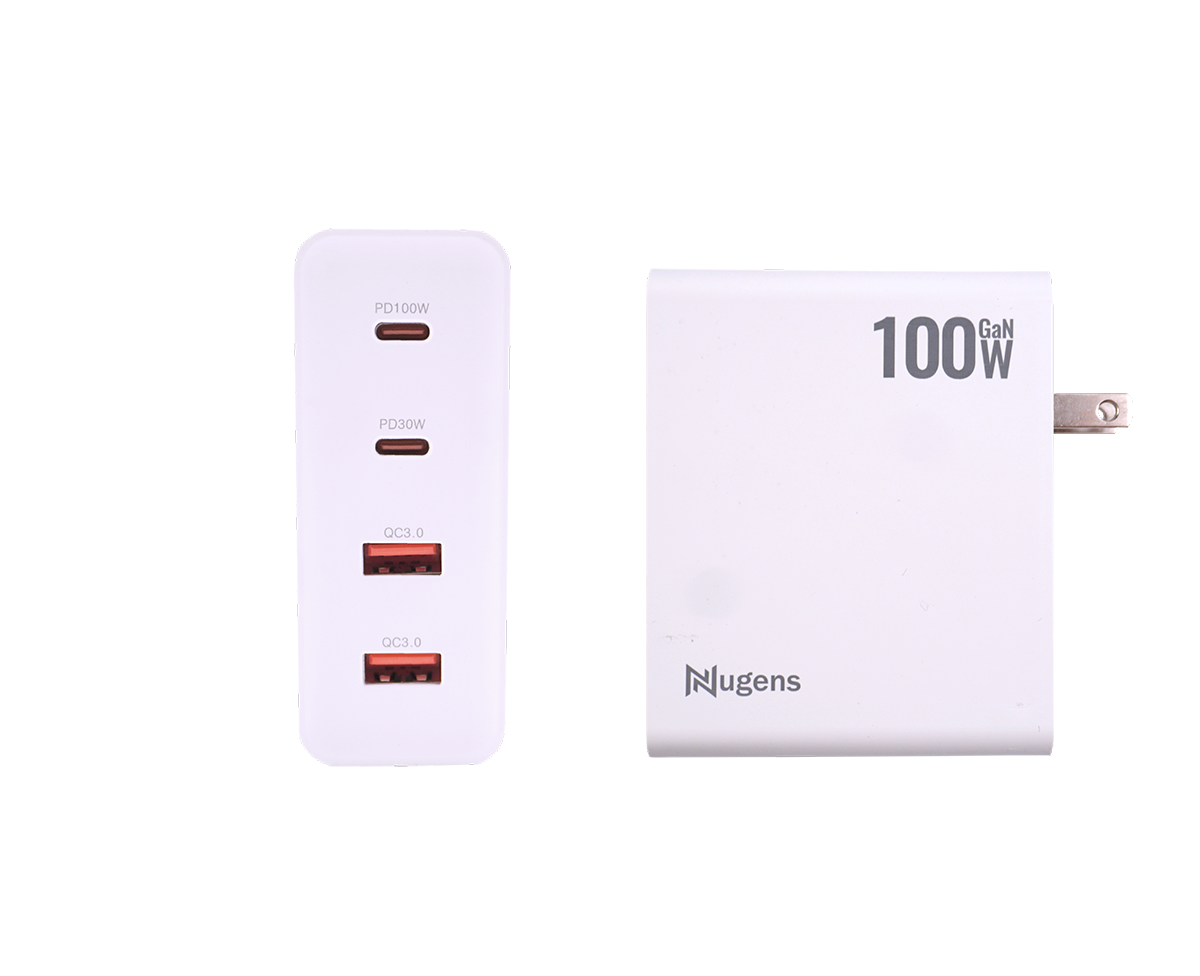 Specification
Port
Type-C X 2、USB-A X 2
Power
100W MAX
Flame Resistance
YES (PC shell meets UL 94V-0 flame resistance rating)
Operating Temperature
0 ~ 40°C
Storage Temperature
-25 ~ 70°C
Relative Humidity
10%~95%RH
Overvoltage Protection
YES
Overcurrent Protection
YES
Overload Protection
YES
Output
Type-C 1: 5V/3A,9V/3A,12V/3A,15V/3A,20V/5A
Type-C 2: 5V/3A,9V/3A,12V/2.5A,15V/2A, 20V/1.5A
USB-A 1,USB-A 2: 5V/3A,9V/2A,12V/1.5A
Input
AC110-240V、50/60Hz、1.2A MAX
Size
70 x 85 x 33mm
Weight
220g
Certified
Package Content
PQ-100 x 1