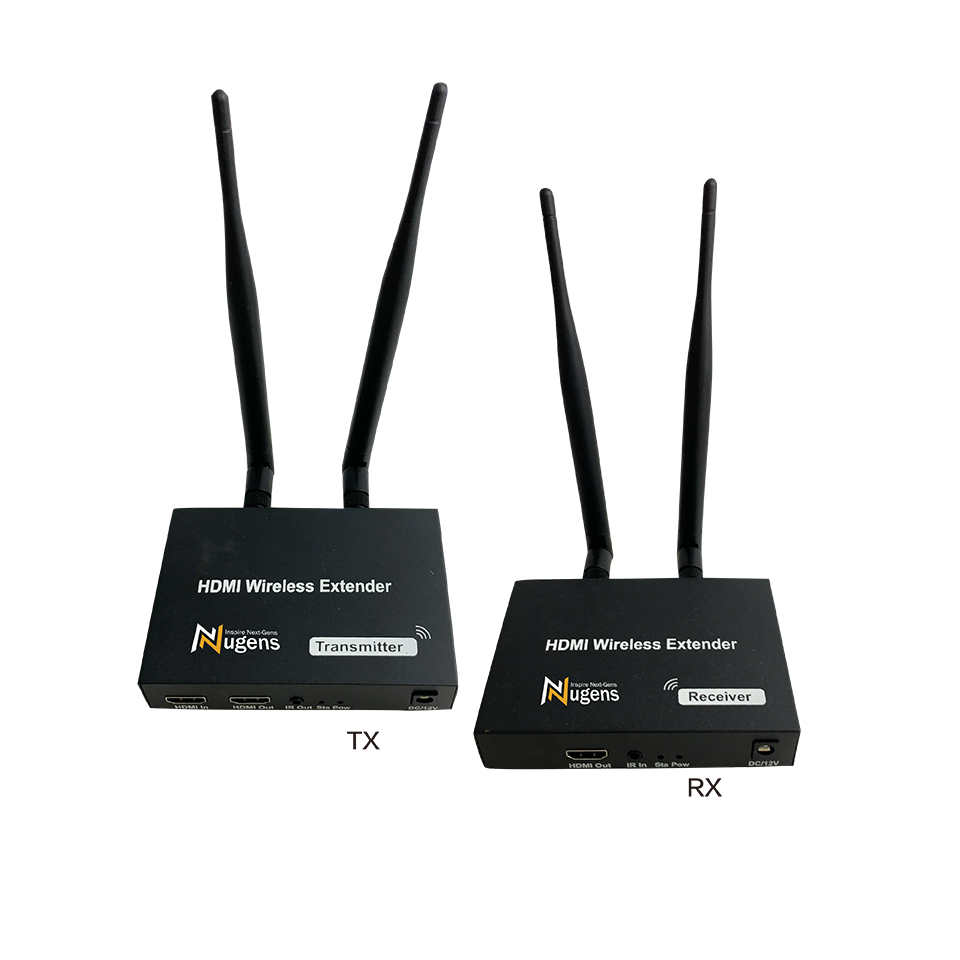 Nugens NW-200TR
HDMI Wireless Extender
High-speed point-to-point HDMI wireless direct transmission technology.
Fast transmission with low delay, get rid of HDMI cables!

Wireless HD Audio and Video Transmission
Supports multiple resolutions 480i/576i ~ 1080P @ 50/60 Hz wireless high-definition audio and video formats.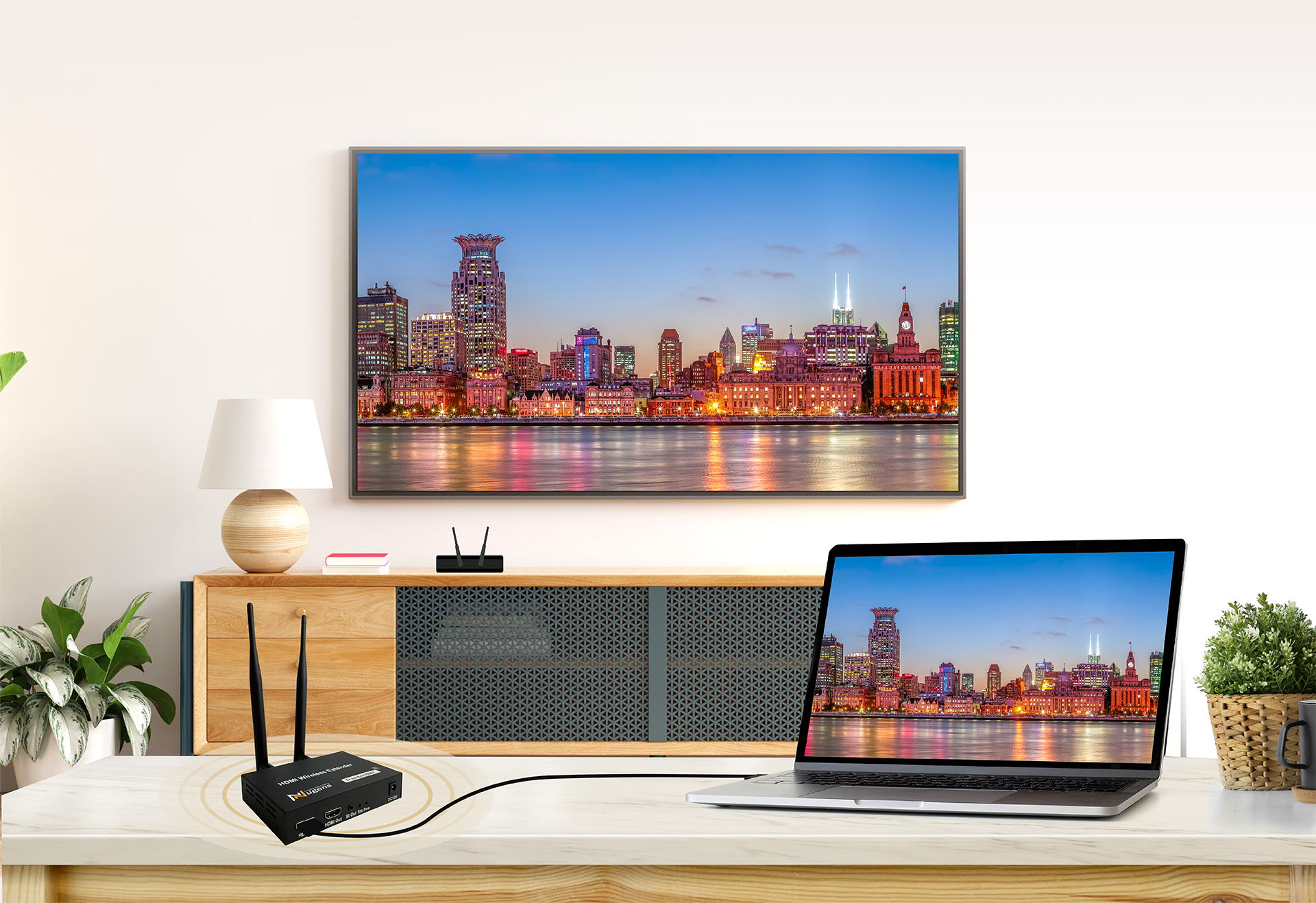 200M Wireless Transmission Distance
Extend the wireless transmission distance to 200 meters without interference from shelters in a straight line distance, no matter if it is a large conference room, office, or exhibition venue, all can be wireless. It is troublesome to install the HDMI cables, and the audio and video signals will not be attenuated due to long-distance wiring problems.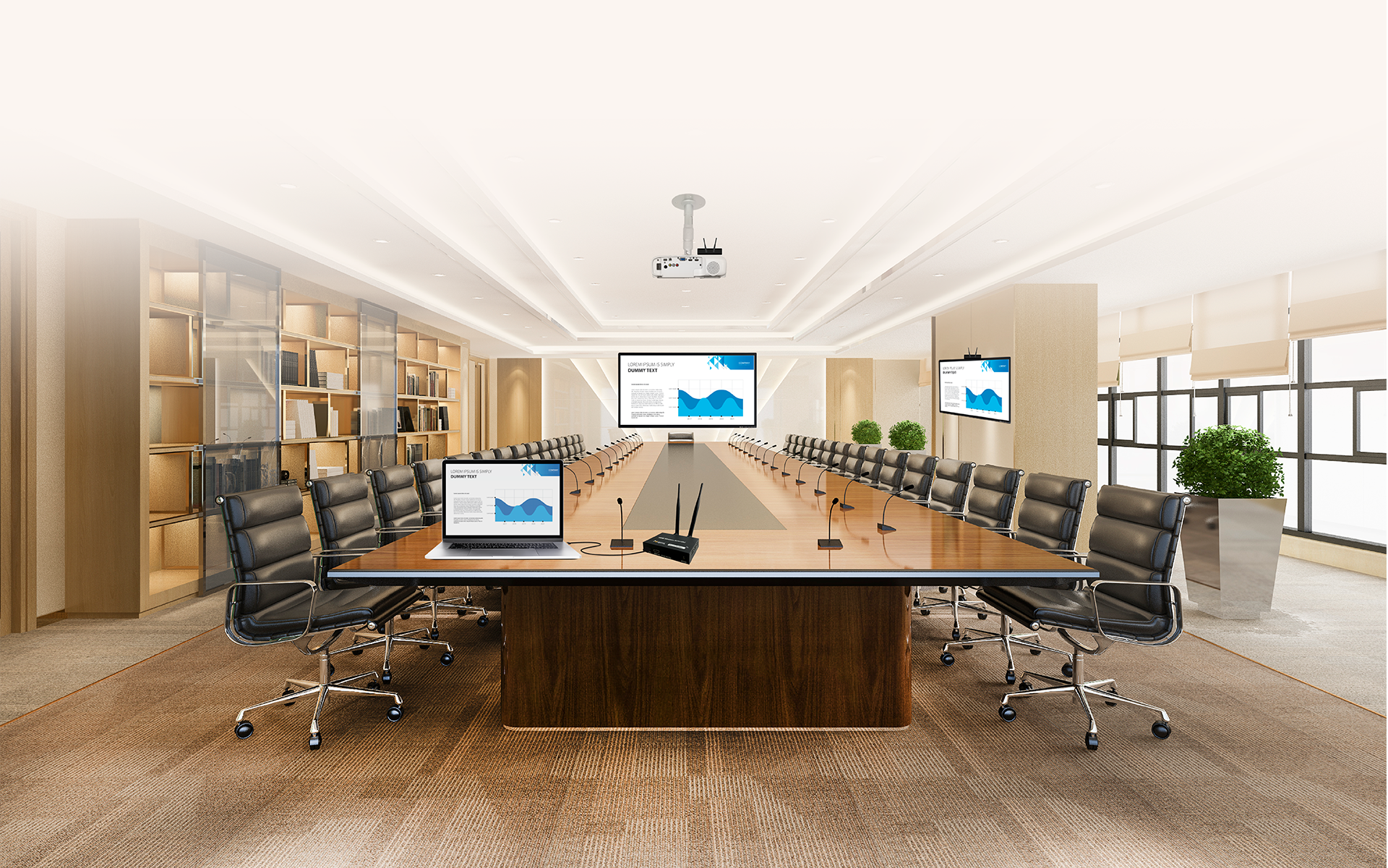 Smart Classroom with Wireless Connection
In addition to supporting Windows PC, the Nugens Wireless HDMI Transmitter also supports iPads. You only need to connect an external adapter to connect iPads to HDMI output, and easily synchronize audio and video to large screens or projectors, achieving a smart classroom with multiple screens.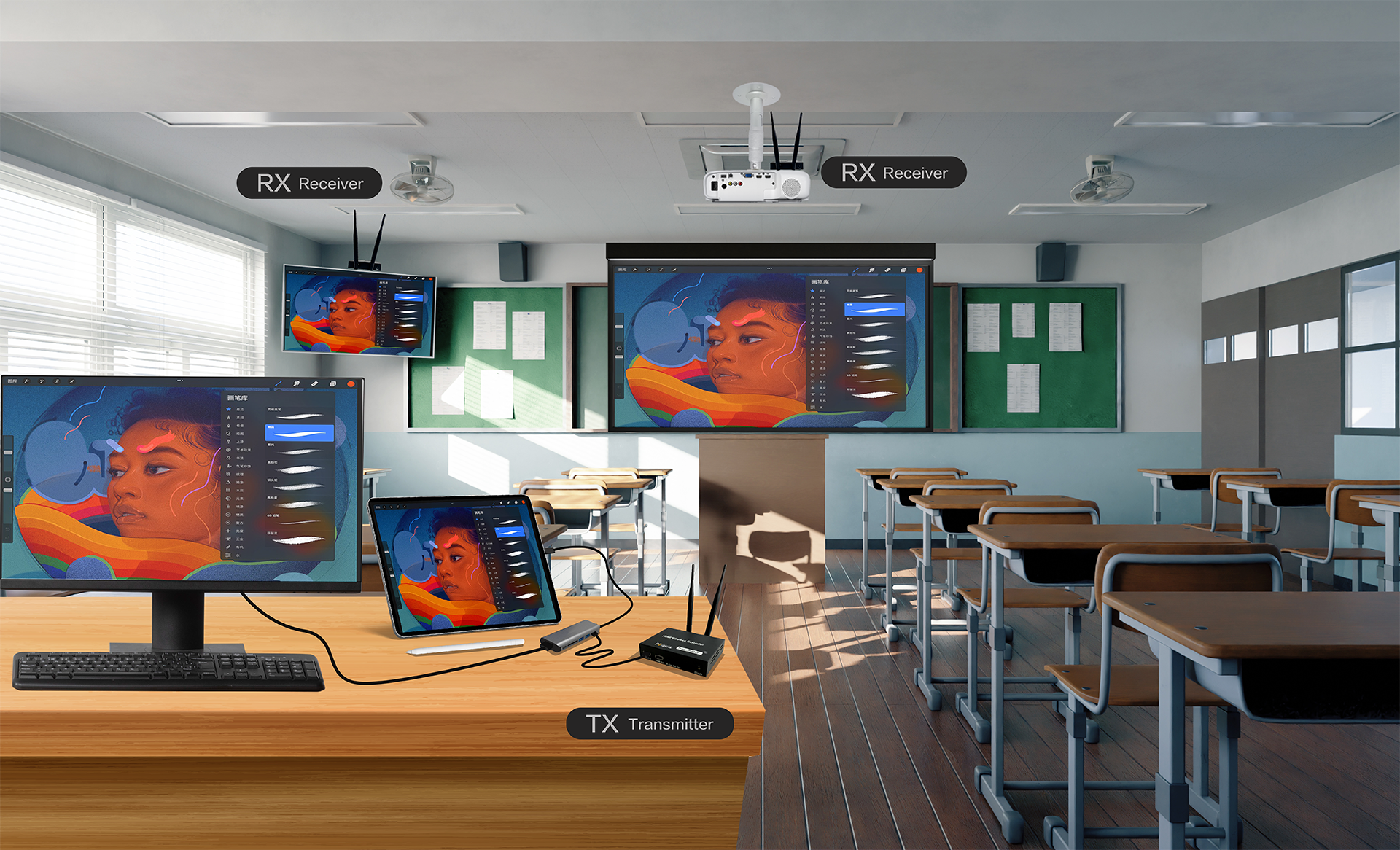 Not Limited by Distance
Connected to the Nugens wireless HDMI transmitter, the game console is no longer limited by the length of the HDMI cable, better space organize in the home.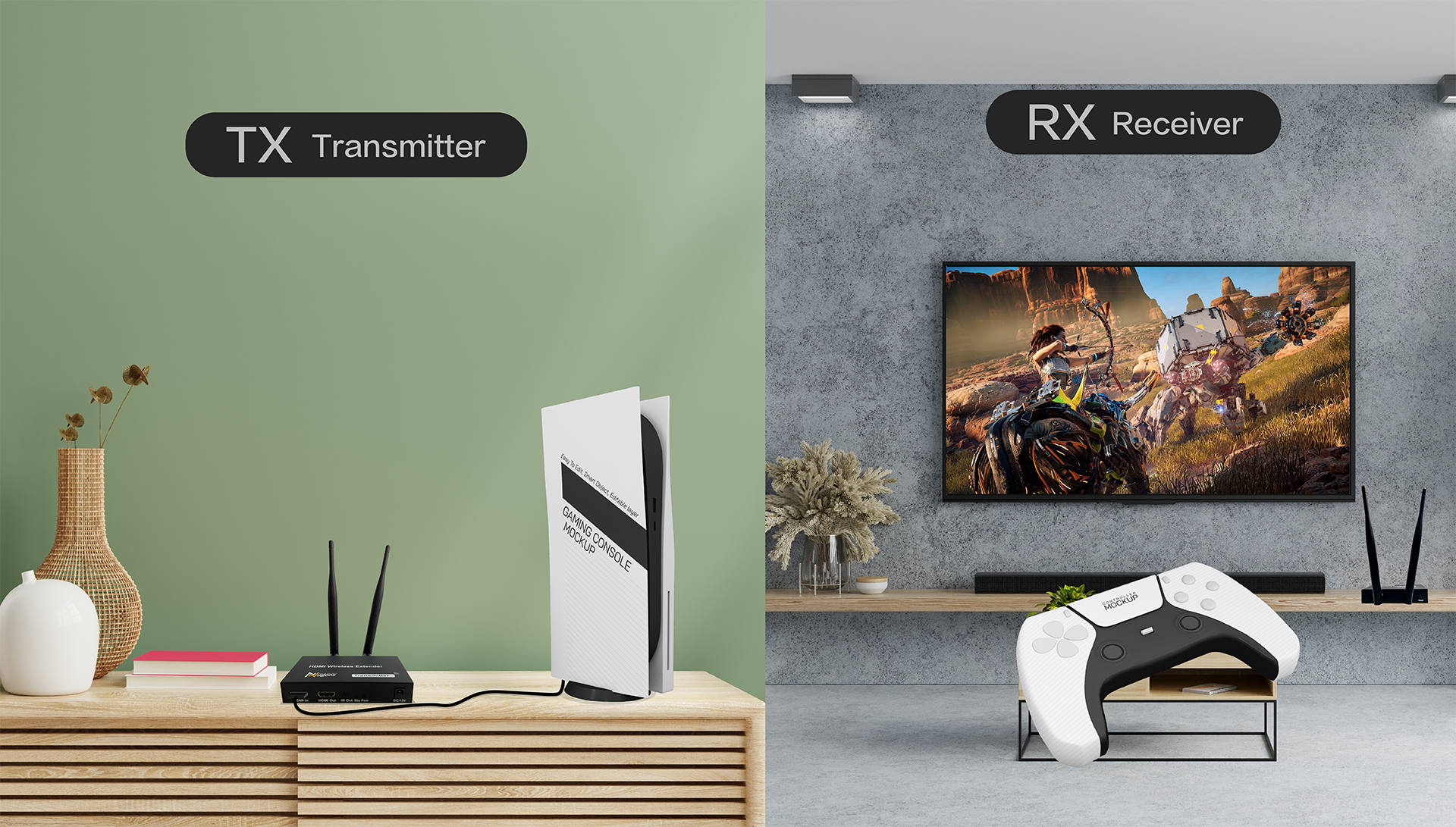 Low-Budget Marketing Ideas
Connect the Nugens wireless HDMI transmitter to easily project the promotional video or advertising contents to the large screen simultaneously by using the work PC on the counter.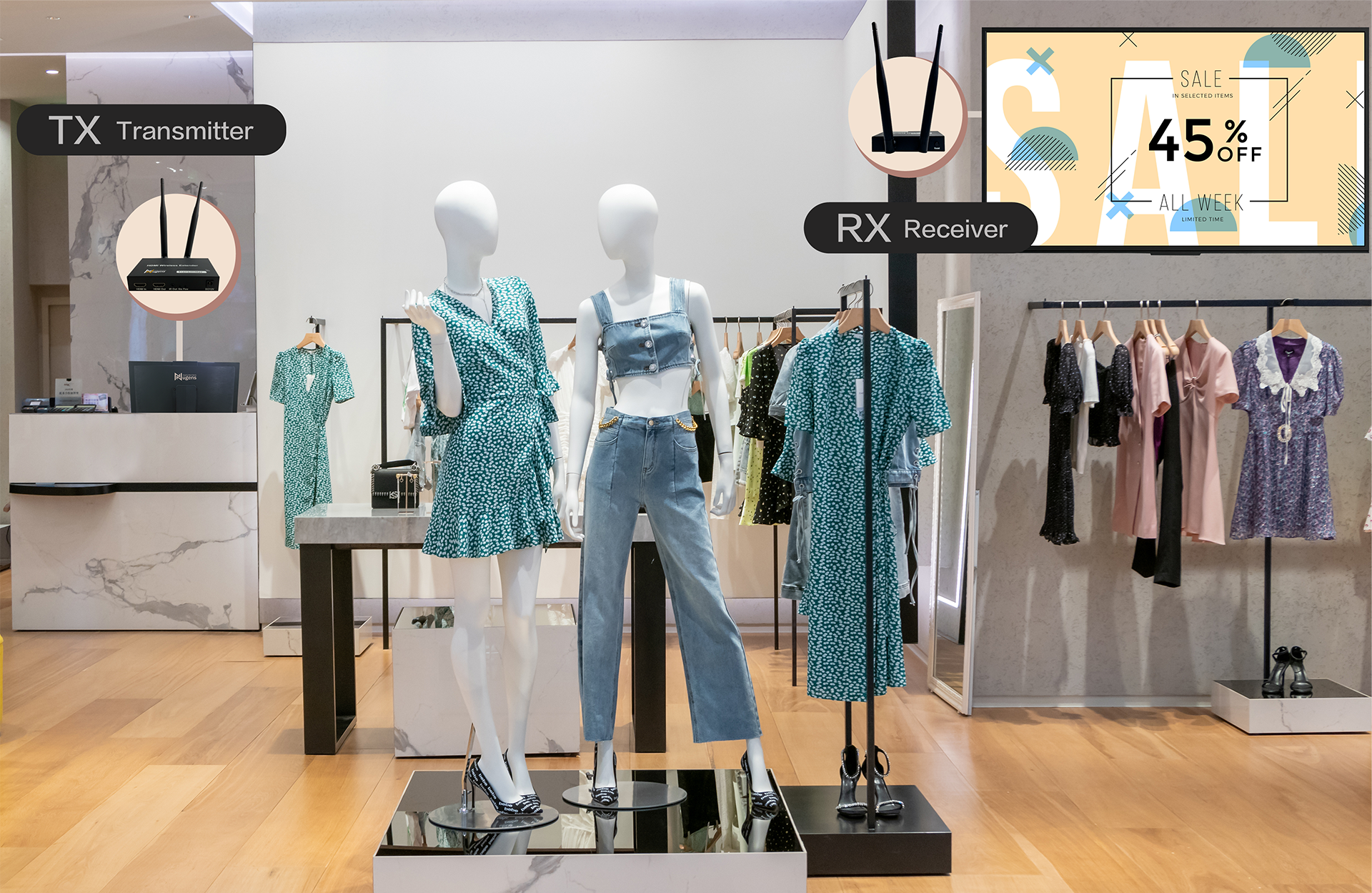 Infrared Signal Extender
Support the infrared signal extension of the audio-visual device, the infrared signal range of the device can be extended through the IR transmitter and receiver, and the infrared can also be used to control the device when it is out of the original receiving range of the device.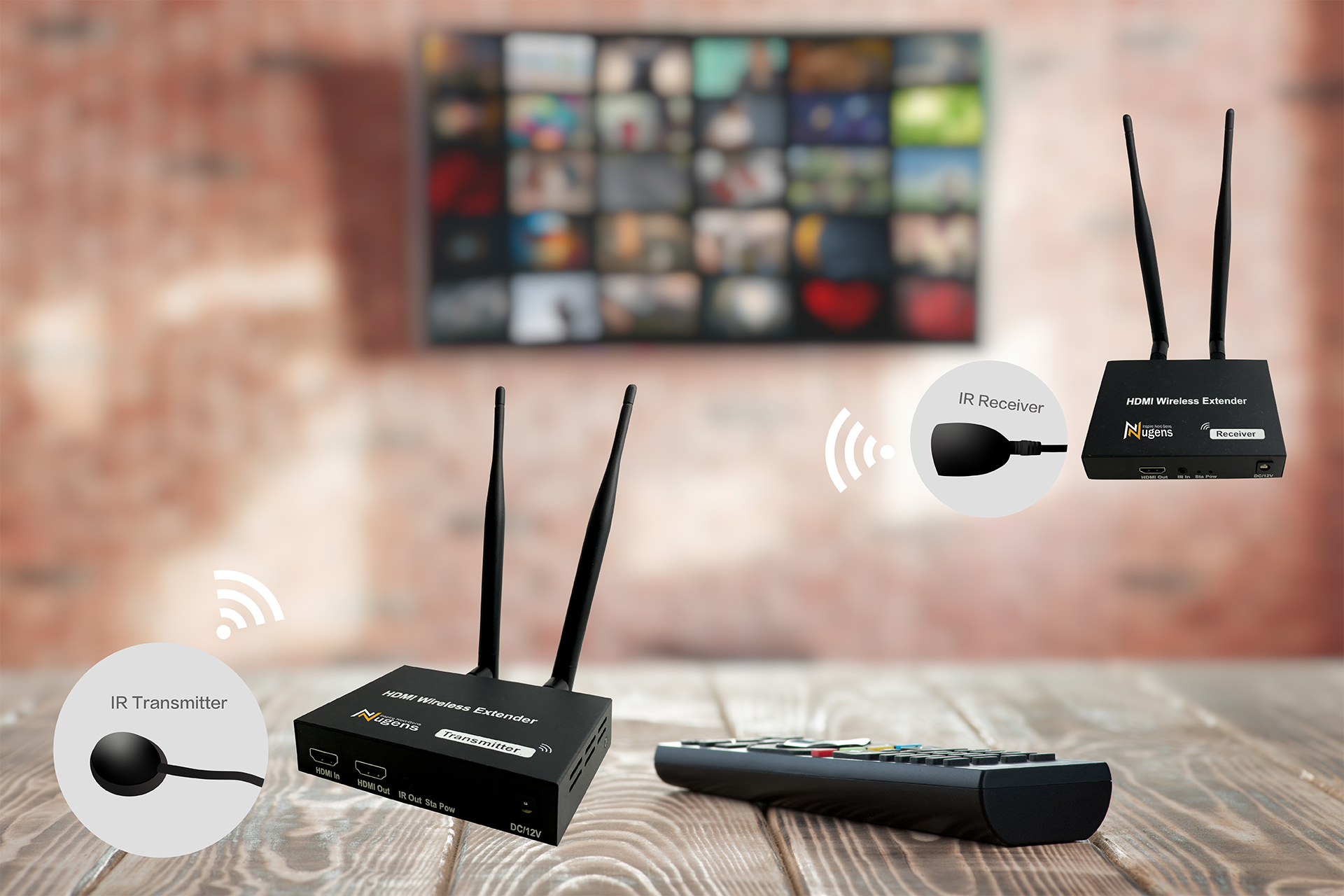 Simultaneously Up to 4 Displays
1 transmitter (TX) can be connected to up to 4 receivers (RX), which means 4 displays can be displayed at the same time.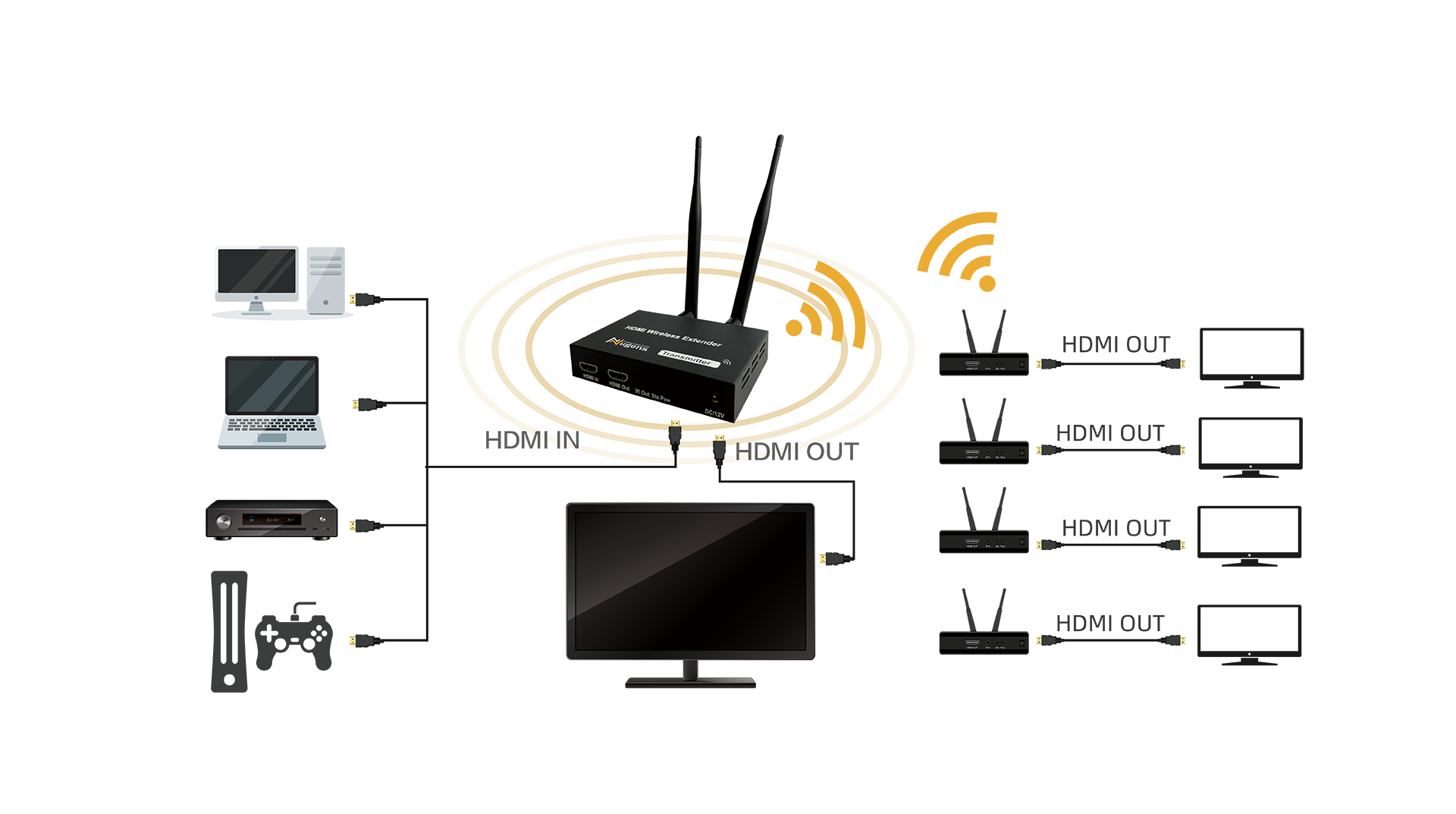 Product Interface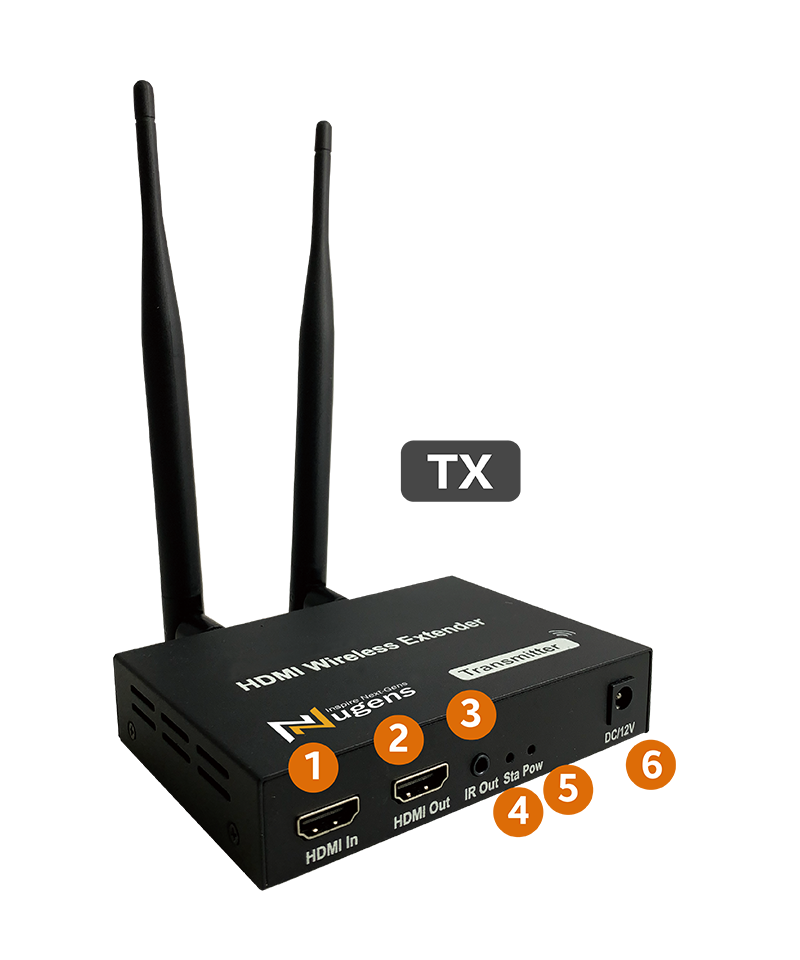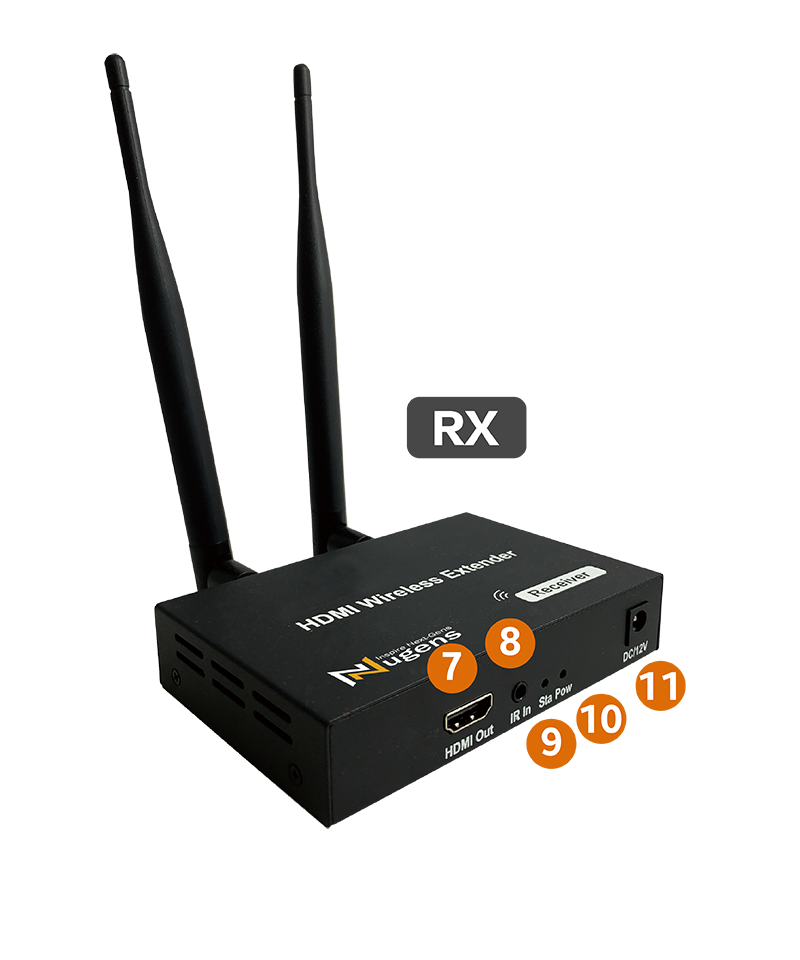 1. TX-HDMI Input
2. TX-HDMI Output
3. TX-Infrared Transmitter Output
4. TX-Working Status Indicator Light
5. TX-Power Indicator Light
6. TX-Power Input DC12V
7. RRX-HDMI Output
8. RX-Infrared Receiver Input
9. RX-Working Status Indicator Light
10. RX-Power Indicator Light
11. RX-Power Input DC12V
12. Antenna Connection Hole
13. Antenna Connection Hole
14. Reset Button (For Engineering Use)
Specification
Video
| | |
| --- | --- |
| HDMI / HDCP version | HDMI V1.4 / HDCP V1.2 |
| Compressed format | H.264 |
| Maximum pixel clock | 165MHz |
| Maximum data rate | 6.75Gbps |
| Resolution | 1920X1080@60Hz (Max.) |
| Connector | HDMI-A |
| Impedance | 100Ω |
| Recommend HDMI/Maximum input/output range | Less than 5 meters when 1920 X 1080 @ 60 Hz |
Infrared
| | |
| --- | --- |
| Interface | 3.5mm IR port |
| Signal direction | Unidirectional |
| Signal type | Digital |
| IR frequency | 20-60kHz |
Wi-Fi
| | |
| --- | --- |
| Radio frequency power | 13dbm |
| Wireless | 802.11ac |
| Signal direction | Unidirectional |
| Radio frequency | 2.4G/5G |
| Transmission distance | 200 meters; 656 feet |
Other
| | |
| --- | --- |
| Power | DC 12V/1A |
| Power consumption | Transmitter/receiver max. 9W |
| Working temperature | -5°C ~ 70°C |
| Working humidity | 5% ~ 90% |
| Product size | 117X82X25(mm) |