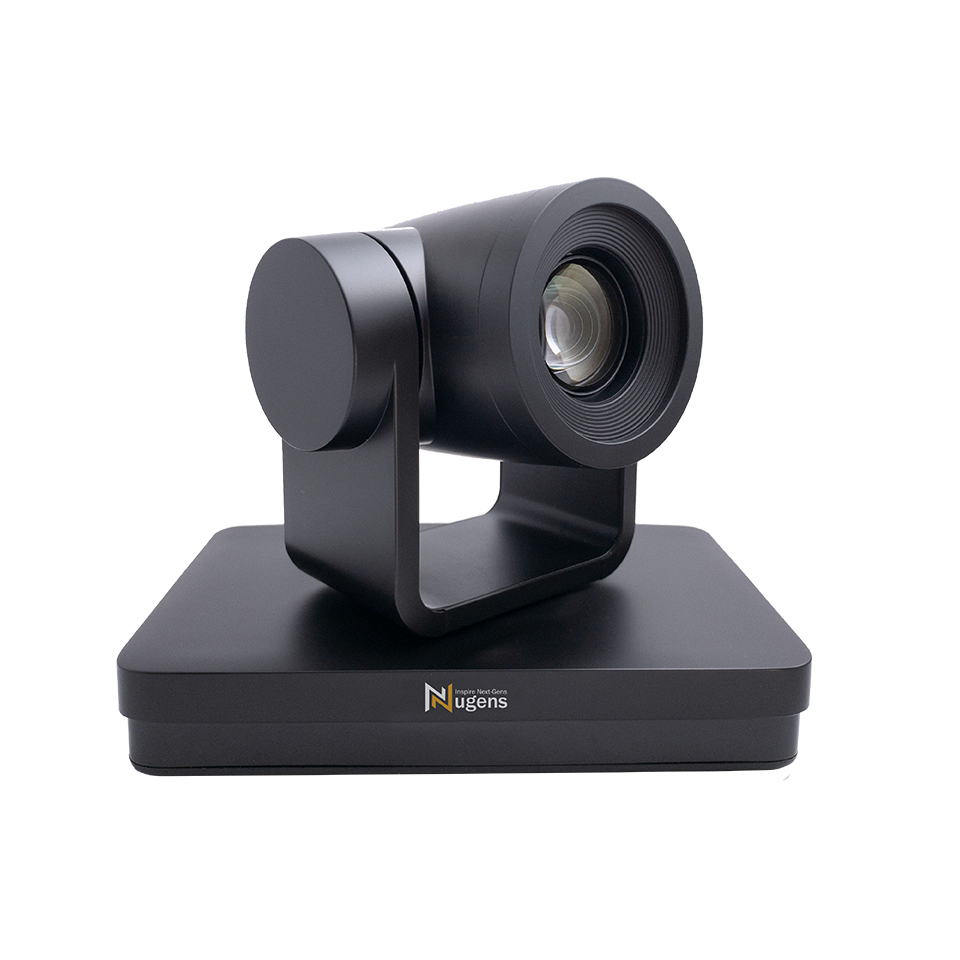 Nugens VCM20B
20X PTZ Auto Tracking Optical Camera
AI Humanoid Tracking, USB/HDMI Plug and Play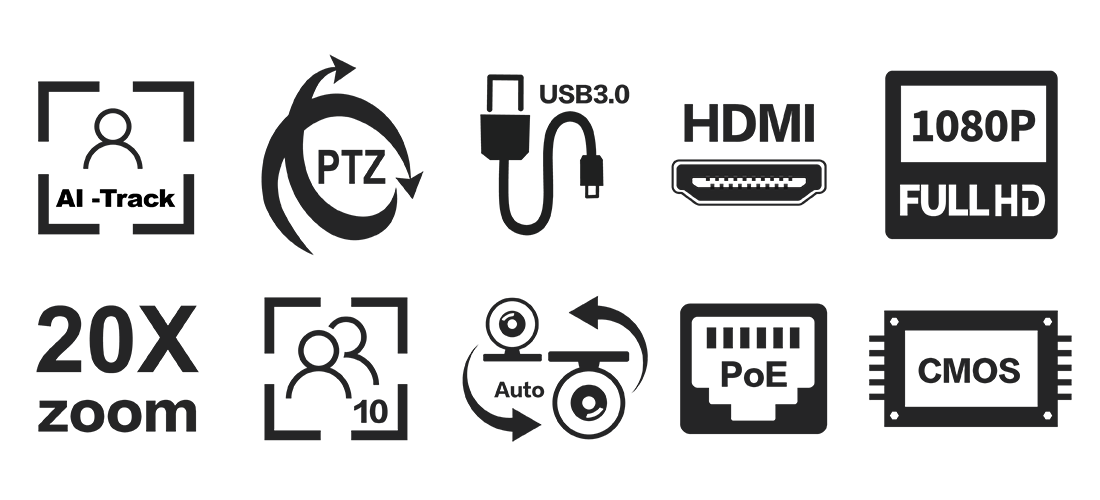 AI Human Tracking
Built-in high-speed processor as well as the use of exclusive advanced image processing and analysis algorithms, the user can choose real-time tracking and area tracking according to the use of the environment.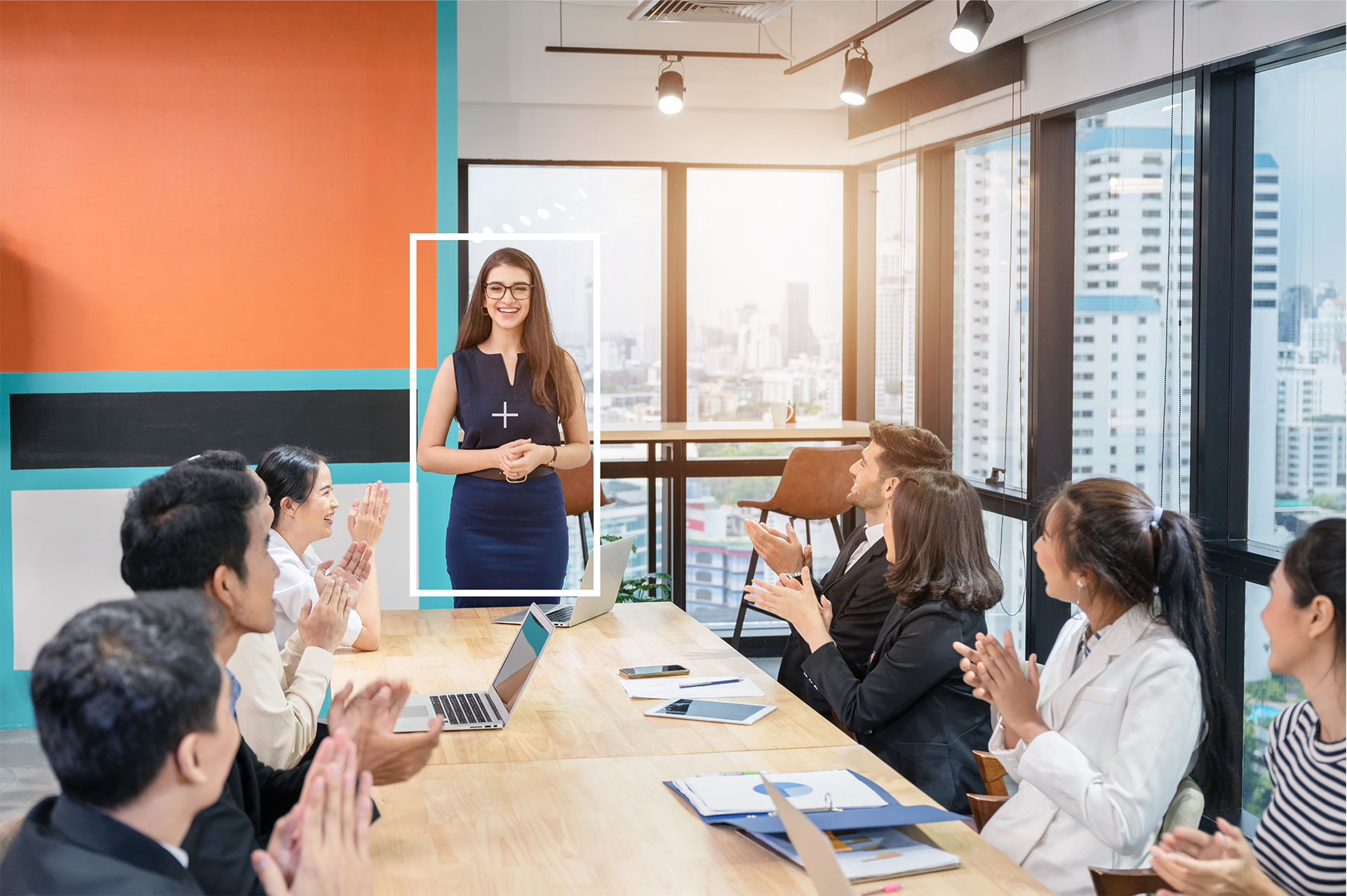 USB Plug & Play without Complicated Settings
The VCM20B is designed to be quick to use and easy to operate. You only need to connect it to a computer, and it will start tracking and functioning.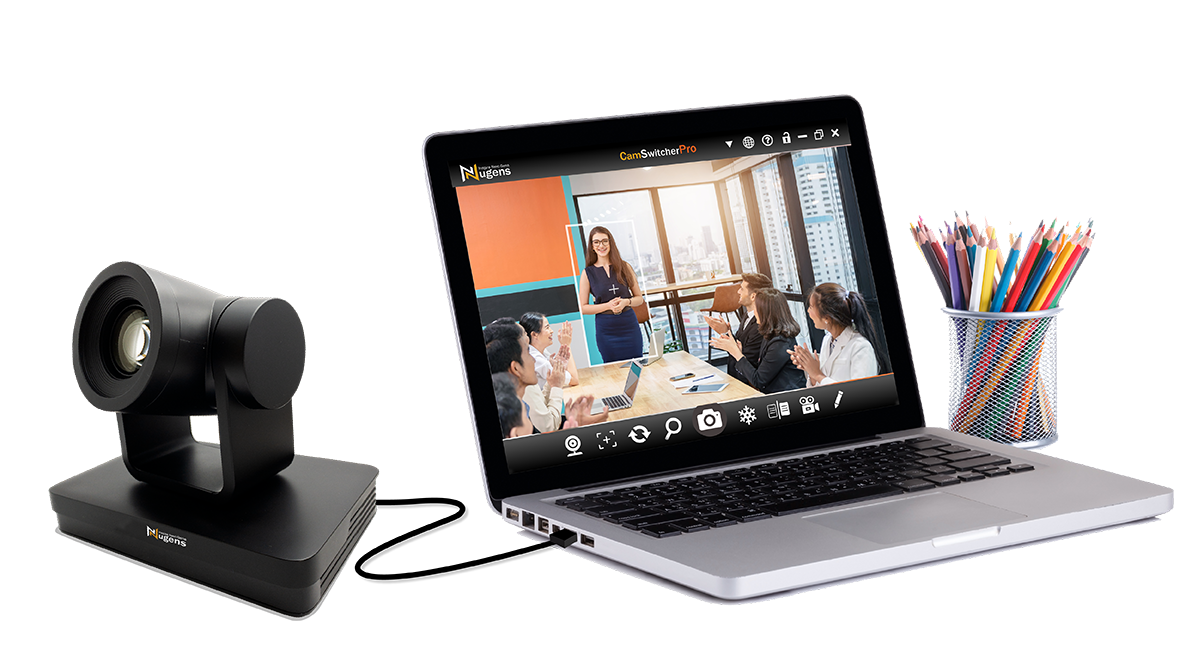 ON/OFF Tracking Function
with Remote Controller
A remote control is included, and the tracking function can be turned on or off in the Menu, which is intuitive and convenient to operate.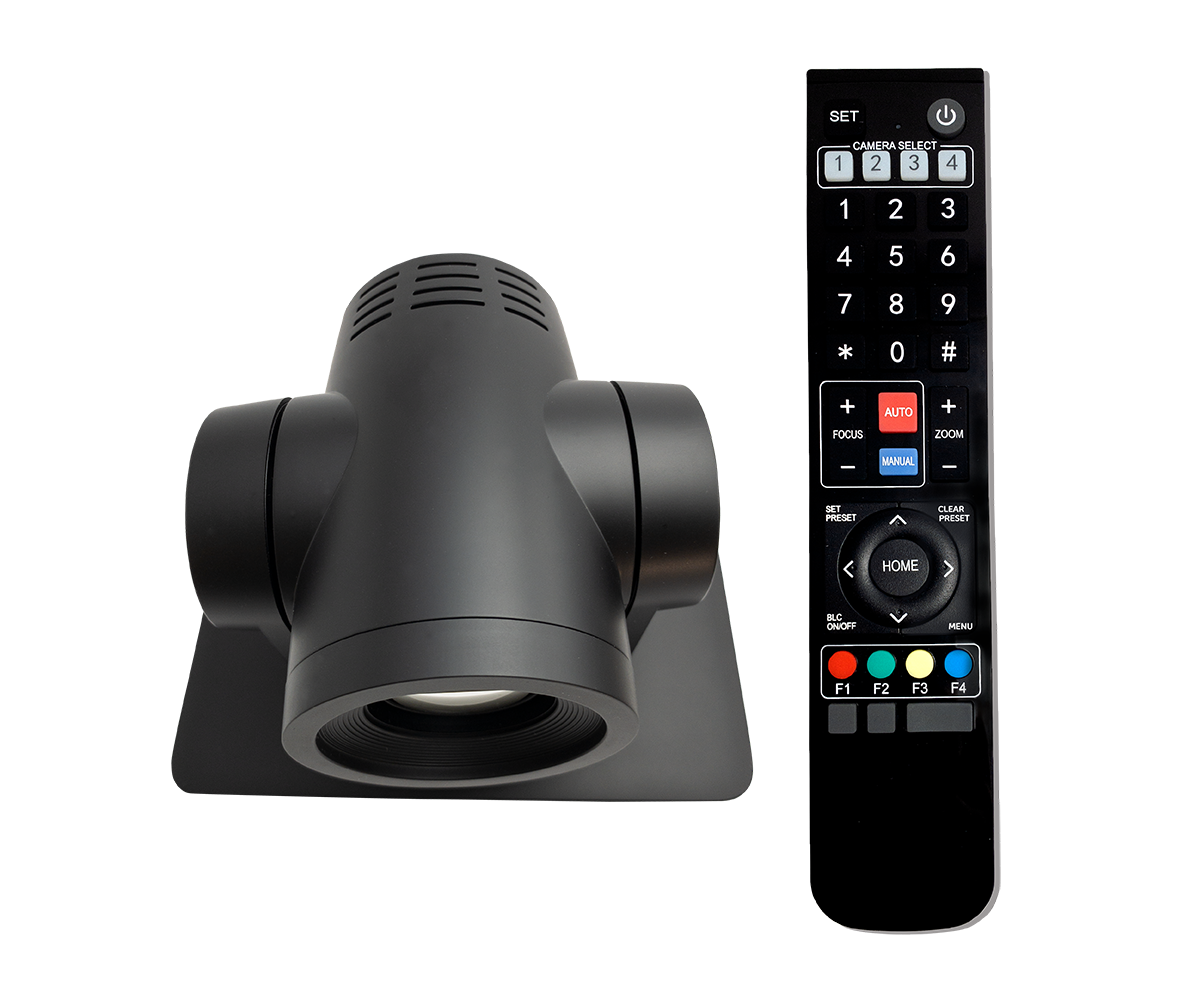 Support Advanced Settings
for Advanced Users
Apart from easy to use for the basic users, VCM20B can also satisfy advanced users at the same time. Provide advanced settings and functions, allowing advanced users to customize the tracking range according to different needs, to meet the diverse needs that arise in different scenarios.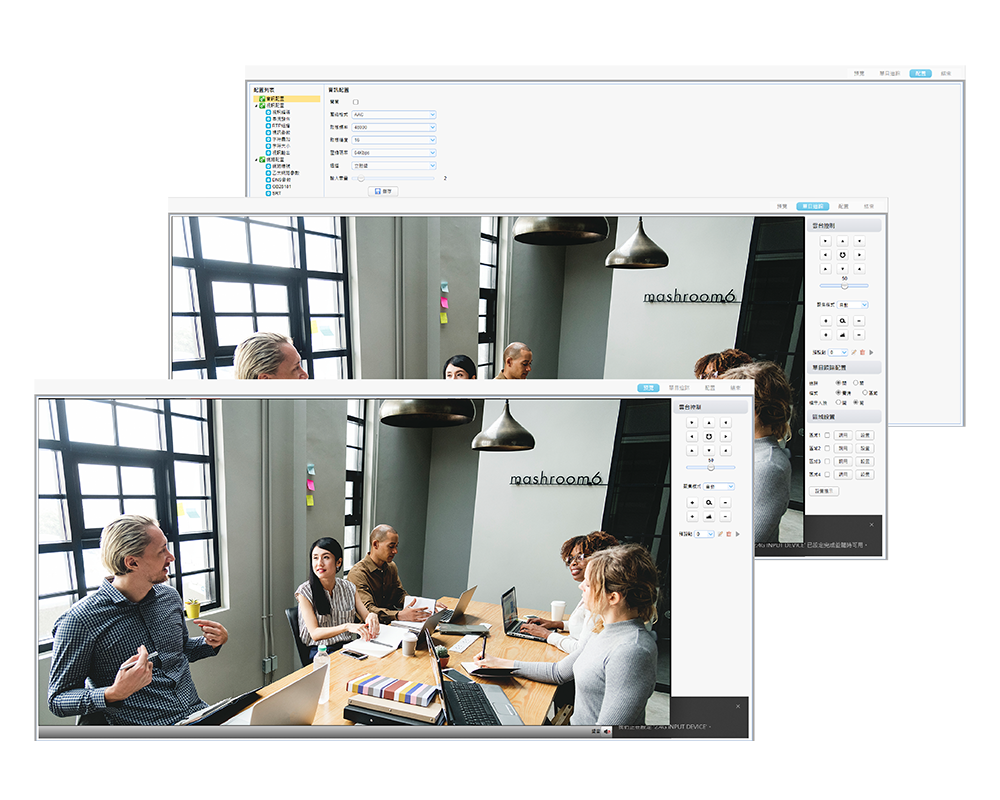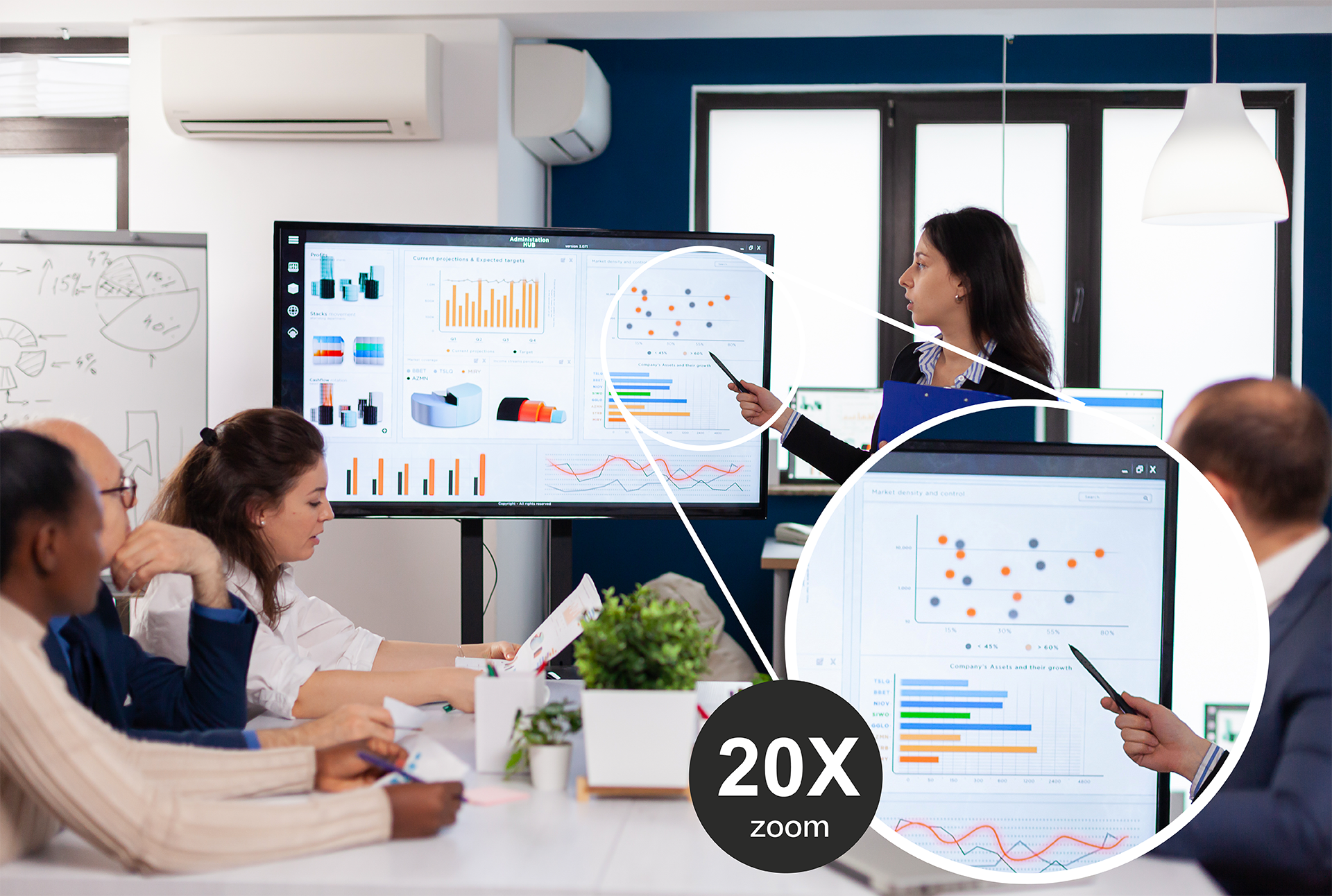 Built-in High Magnification
Optical Zoom Lens
20x HD optical zoom with rapid auto focus to capture every single detail, 2 million high resolution 56° wide-angled lens.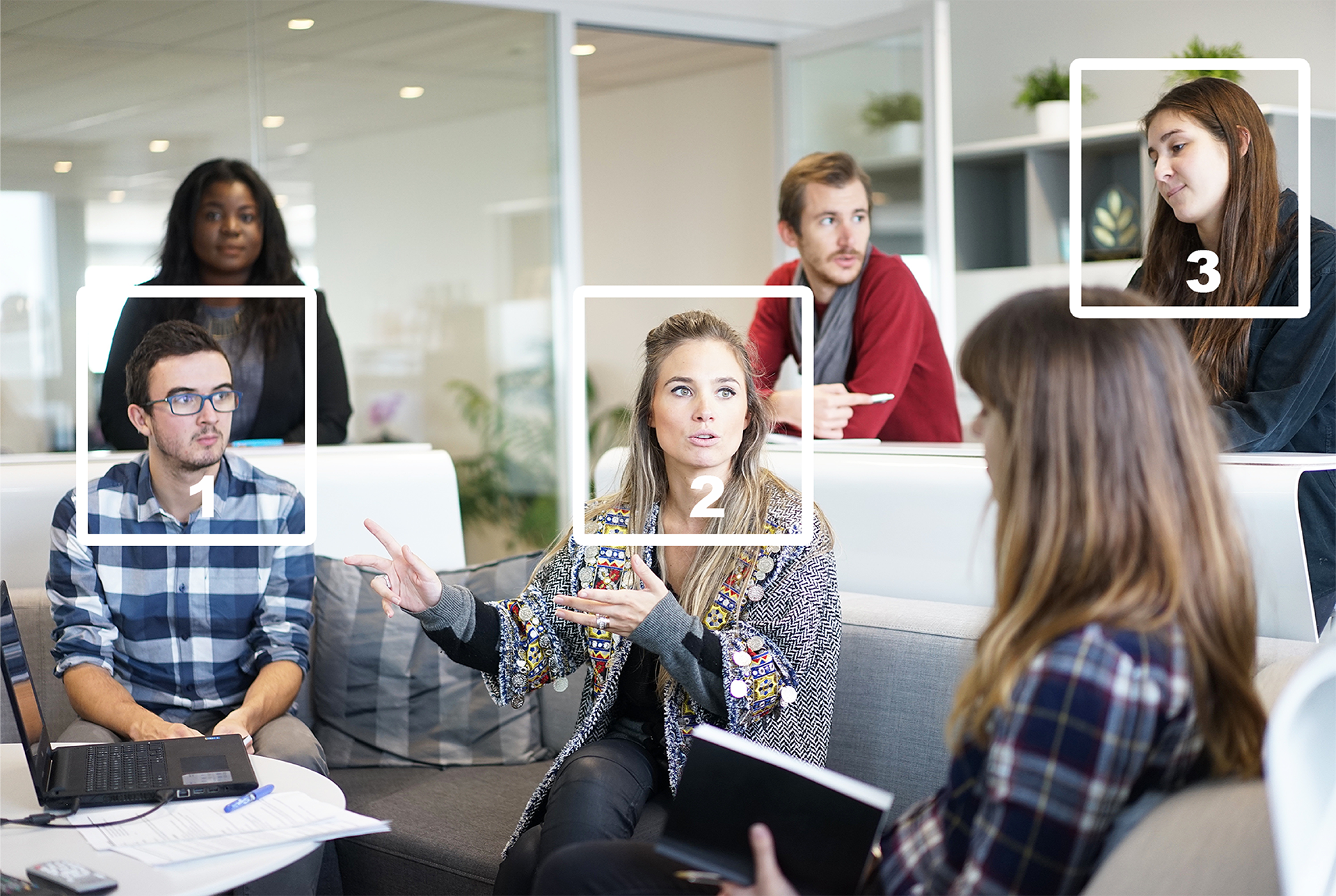 Preset Position - Quick
Switching Position
You can customize and preset 10 positions of camera presets in different directions. When speaking in a multi-person conference or event, you can quickly switch to the position or angle, and with the Zoom In/Out of the lens to make the picture extra vivid.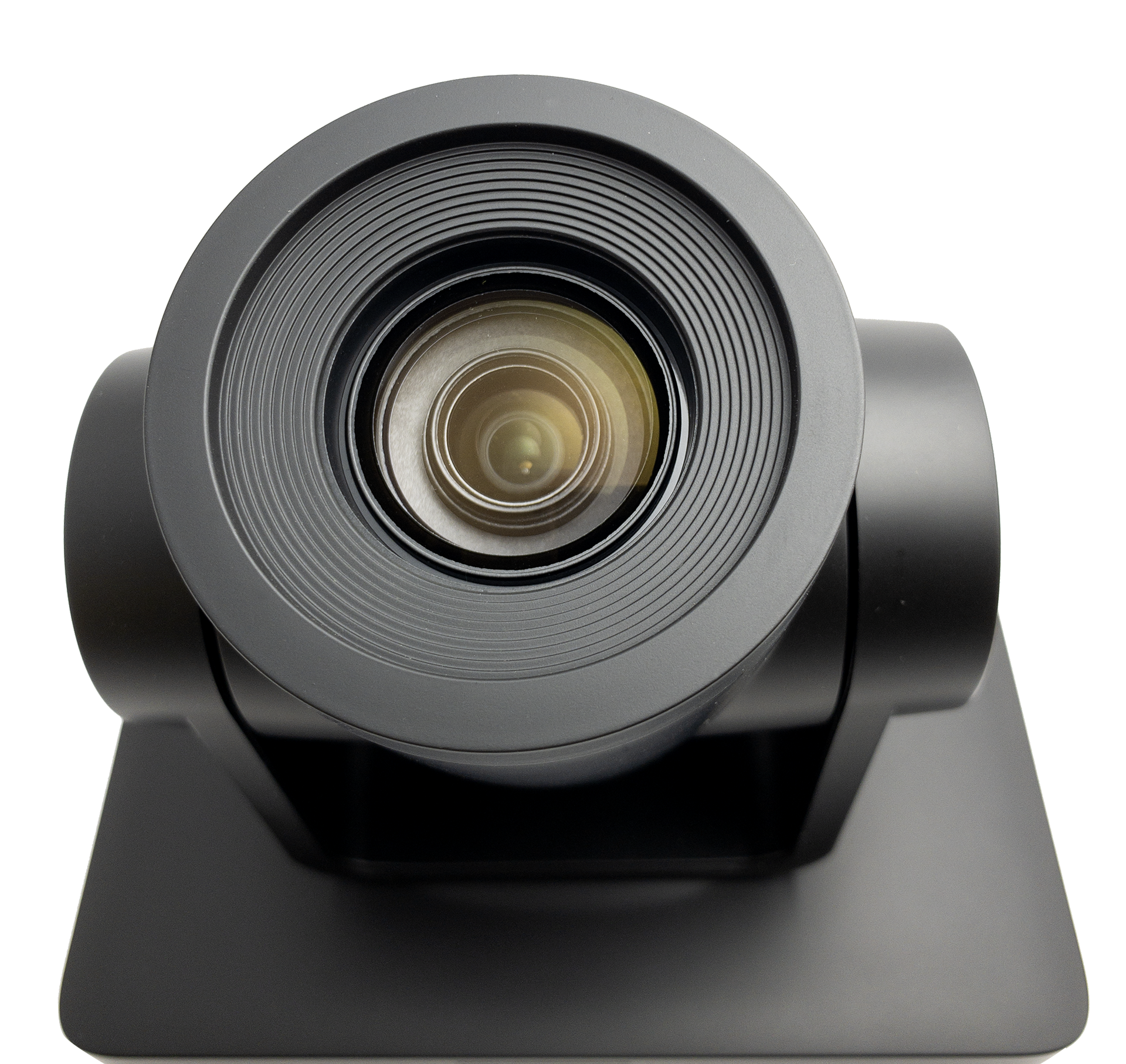 Top Sensor, Present High-Quality Images
With a 1/2.8-inch 2.07-megapixel high-quality CMOS image sensor, the maximum resolution can reach 1920 × 1080, and the output frame rate is up to 60 frames per second (60 fps), presenting a clear and realistic HD video, vividly showing the expressions and movements of people.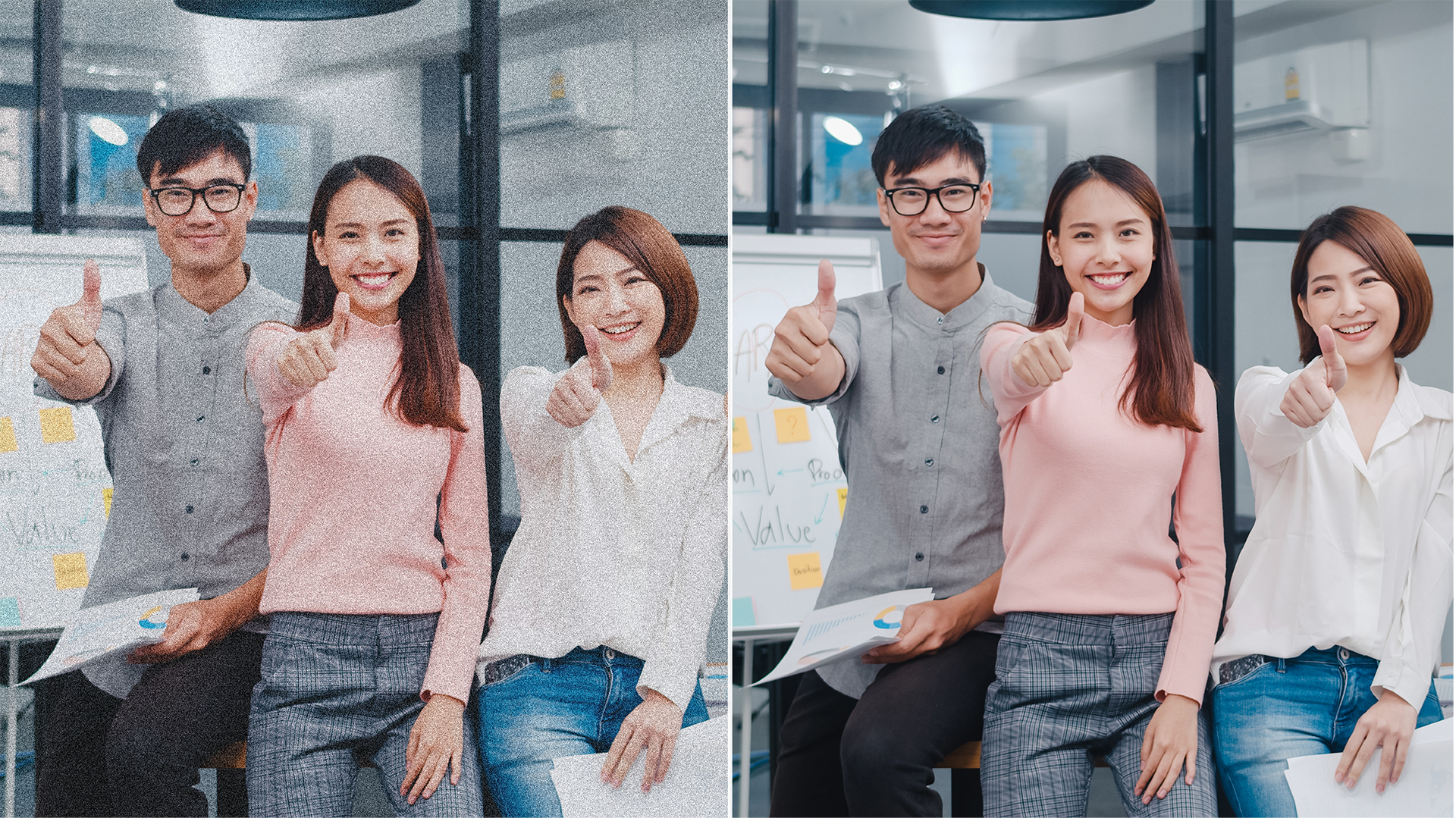 Noise Reduction Tech
Low noise CMOS effectively ensures an ultra-high signal-to-noise ratio of the output video. Advanced 2D + 3D noise reduction technology is used to further reduce noise while ensuring image clarity.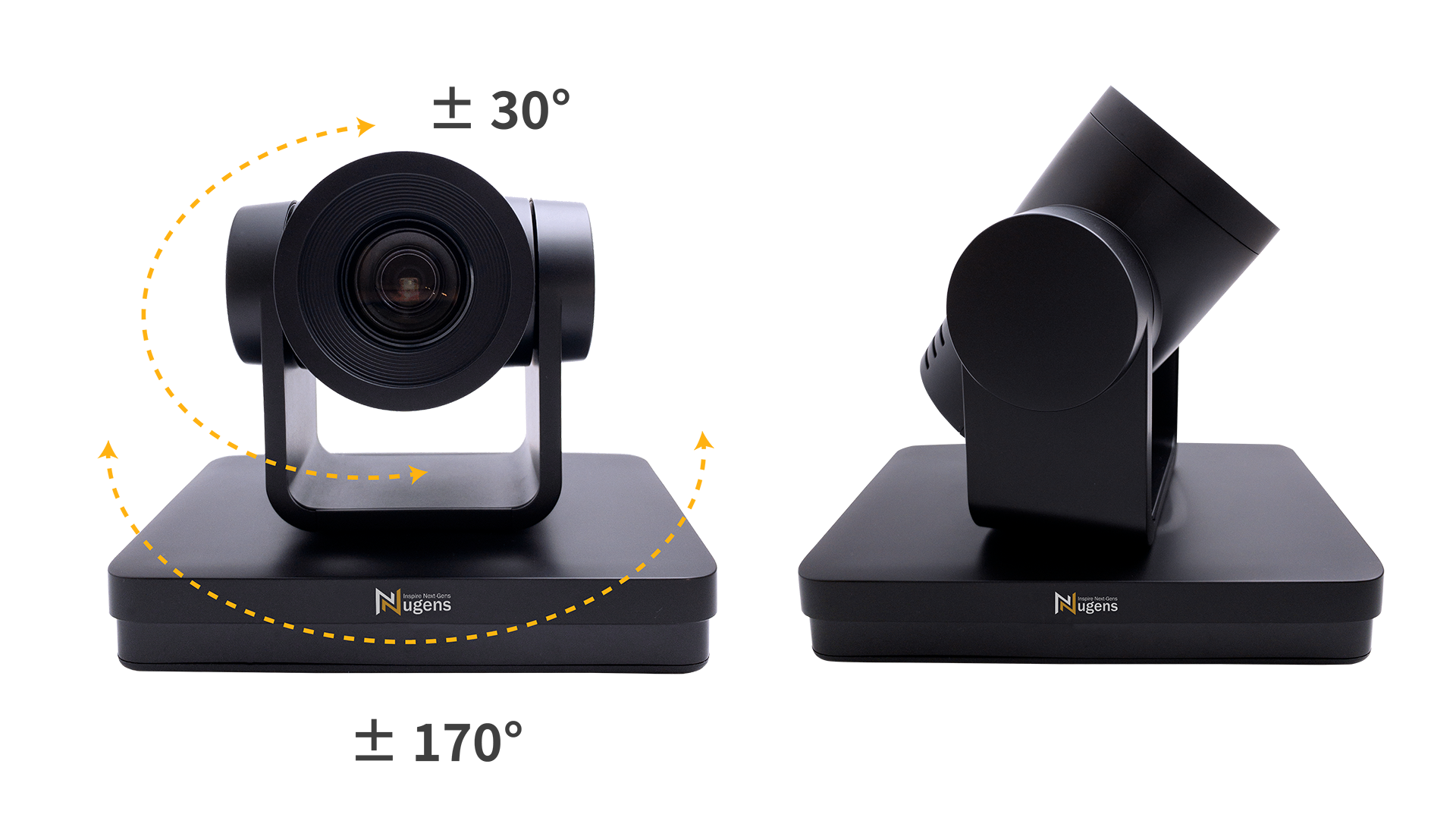 Quiet Operation
High-precision stepper motor and precision motor drive controller to ensure that the head running smoothly, and with low noise.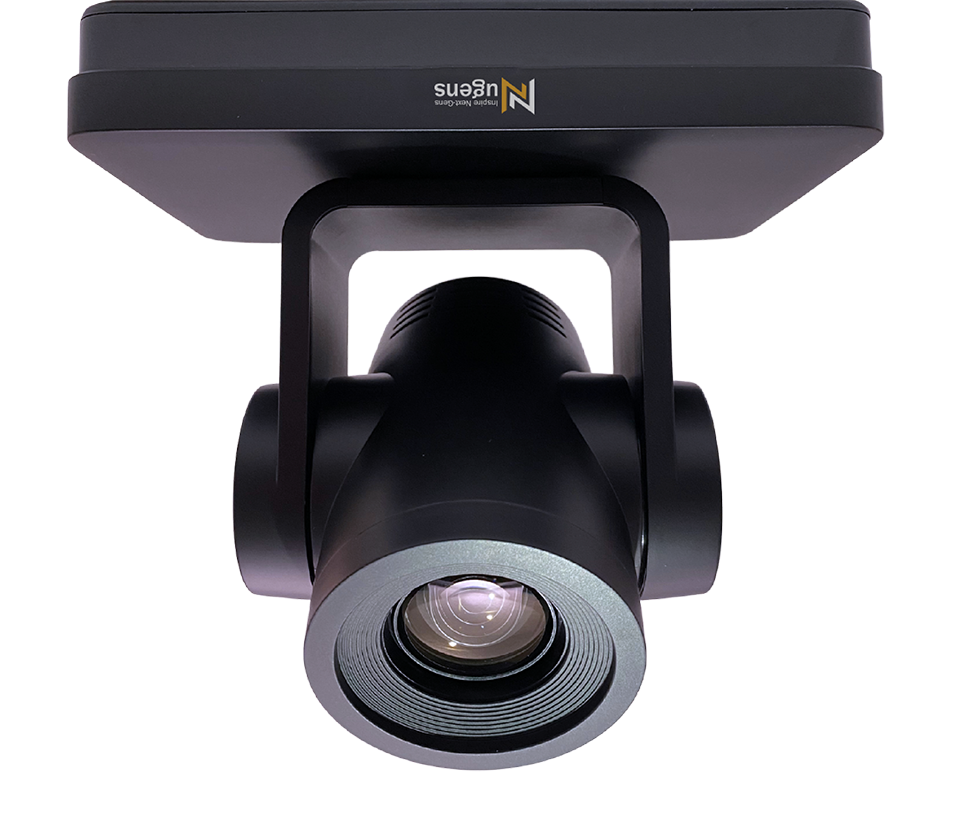 Built-in Gravity Sensor
Supports the automatic image flip function, making it simple to set up and use in engineering.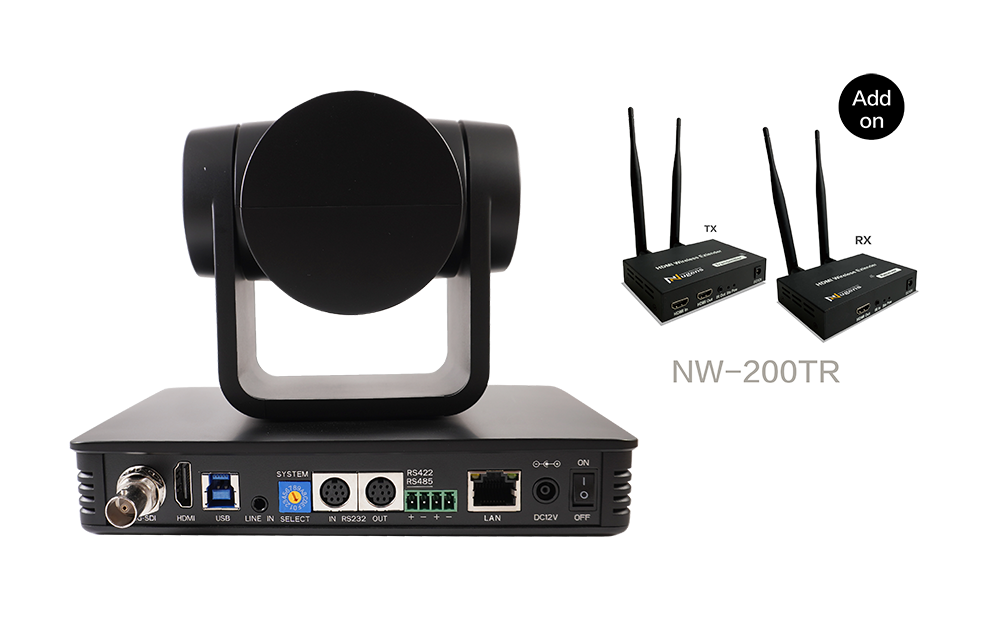 Video Output Interfaces
Support HDMI, SDI, USB3.0, LAN support audio and video output at the same time; LAN interface supports POE power, USB3.0 support dual stream, SDI support in 1080P @60 fps format transmission up to 100 meters.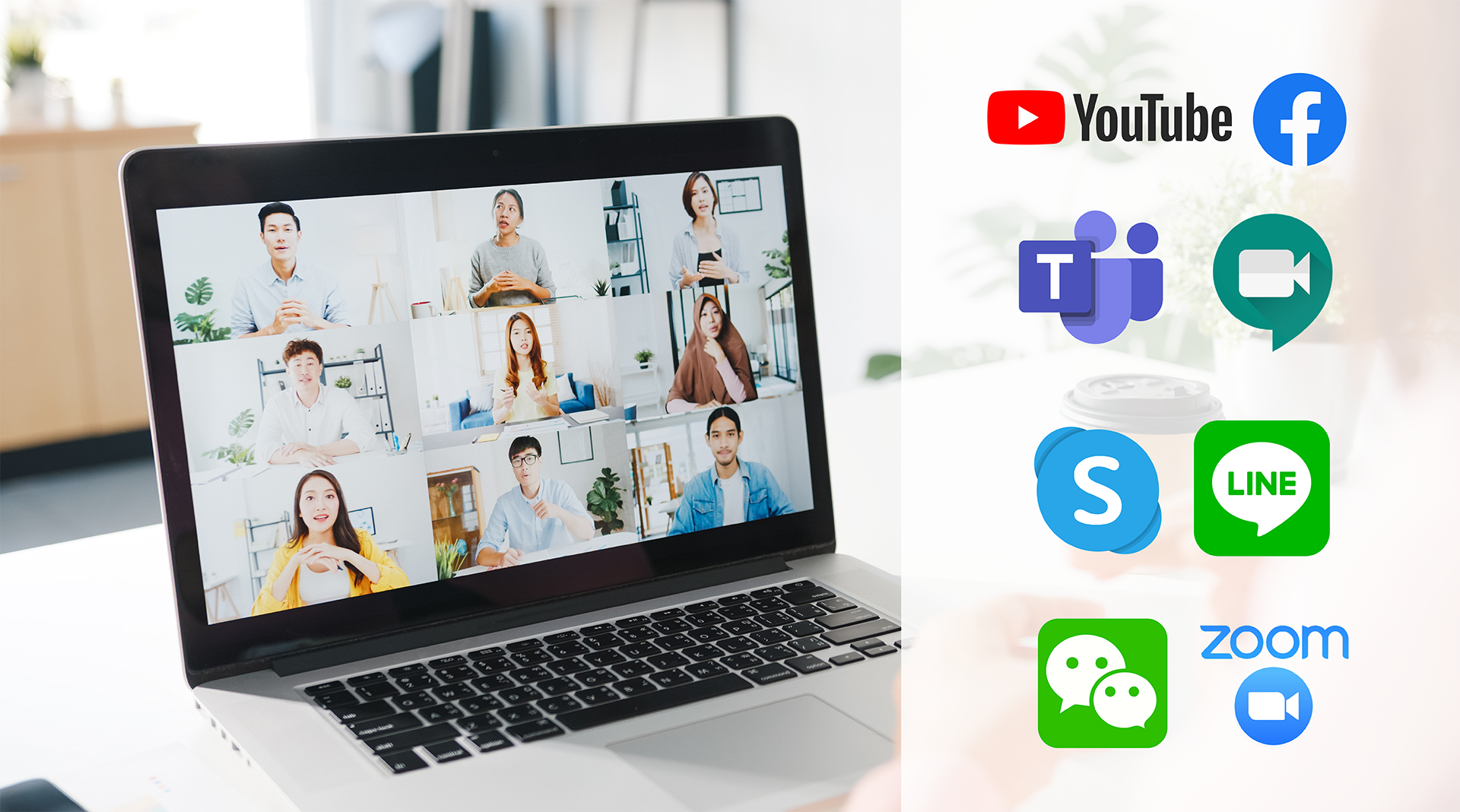 Compatible with Mainstream Conference Software
Support current mainstream video conferencing and live streaming platforms, such as YouTube, Facebook, Zoom, WebEx, Google Meet, Microsoft Teams, Skype, Line, WeChat.
Powerful and Complete
Snapshot / Video Recording / Livestream / Conference / Whiteboard / Document Camera
e-Learning / Conferencing / Video Tutorial / Live Stream / e-Education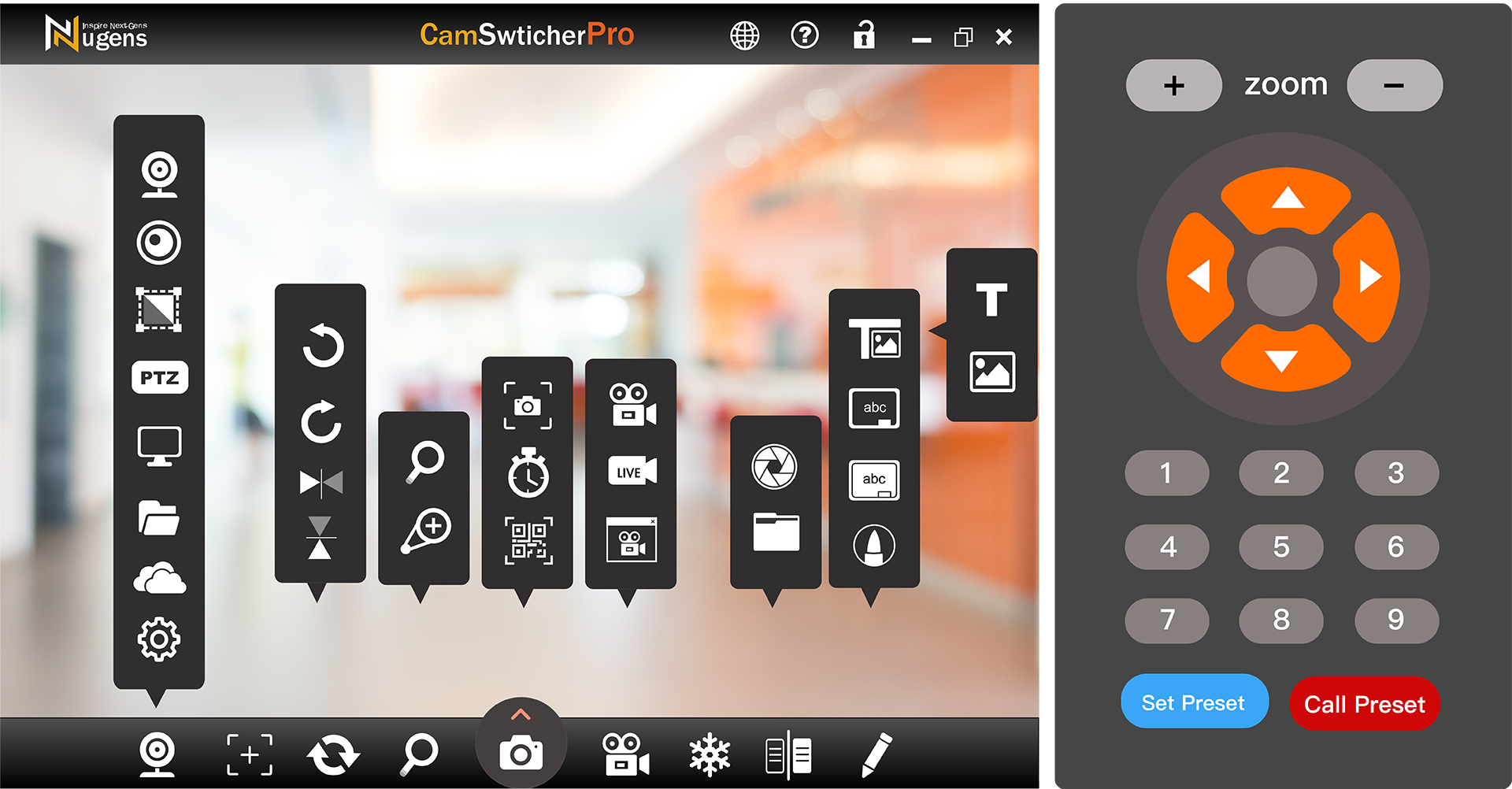 Large preview window with user-friendly graphical interface.
Able to choose preferred resolution for preview and settings – Support 4K Ultra-HD
Capture HD images, HD videos, Time-Lapse, Picture-in-Picture and Burst.
Time-Lapse Comparison, Annotation and Animated Title
Support RTMP Live Stream (YouTube or Facebook)
Built-in Whiteboard and Blackboard
Support Screen-Sharing and Virtual Camera
Supported Operating System | Windows and macOS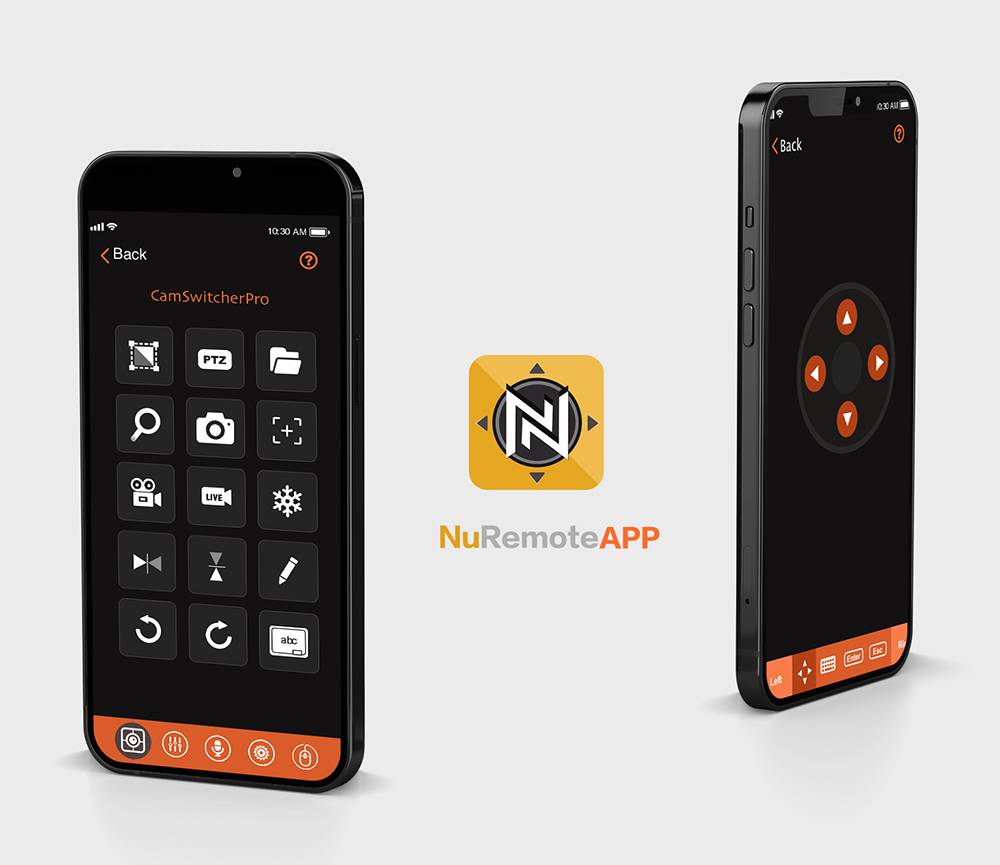 Remotely Control
With the NuRemoteApp, you can control the PC via mobile phone or tablet and connect to Nugens software such as CamSwitcherPro, and SmartScheduler Advertising Software. The mobile device can remotely control Nugens devices such as PTZ camera, and speakerphone. NuRemoteApp uses Wi-Fi connection technology to install the software and app on the PC and mobile phone, simulate the mouse, keyboard and touchpad, and add shortcut keys such as direction keys, which can remotely control the PC without being limited by distance and angle. In this way, you can directly use your mobile phone or tablet to take pictures, video, resolution adjustment, image rotation, zoom, freeze images, brush annotation and other functions in the video conference, making the conference control more flexible.
Suitable for Various Applications
VCM20A is suitable for various fields and purposes, such as conferencing, online learning for schools, educational lecture, live broadcasting.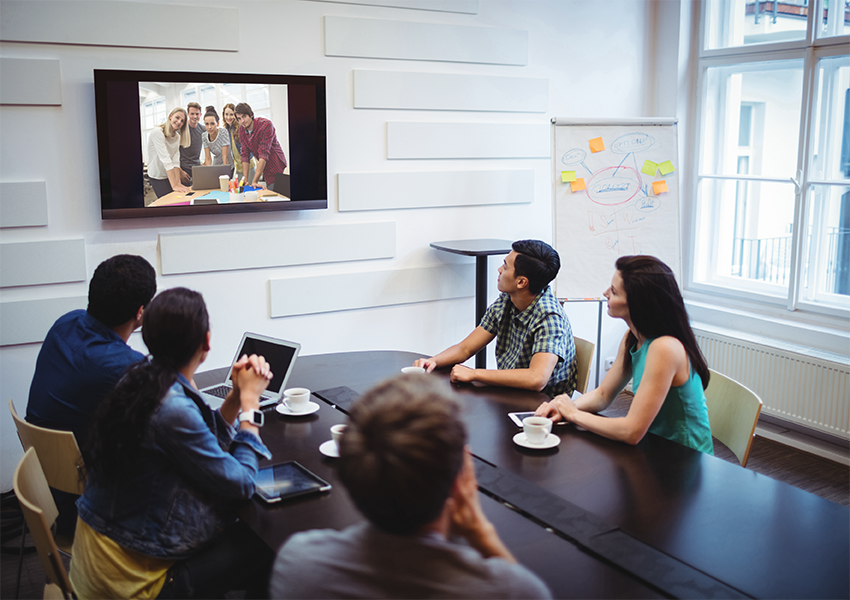 Conference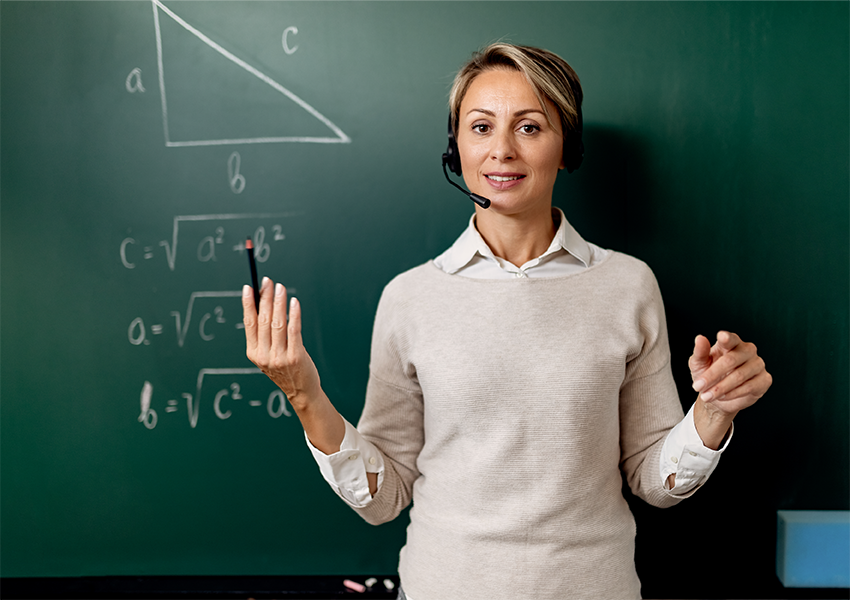 Online Learning
Lecture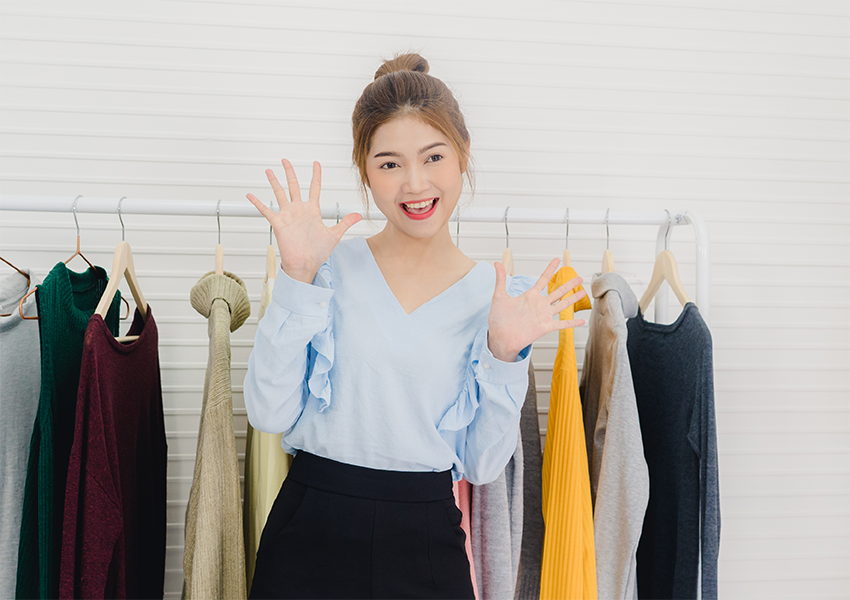 Live Stream
SCHEMATIC VIEW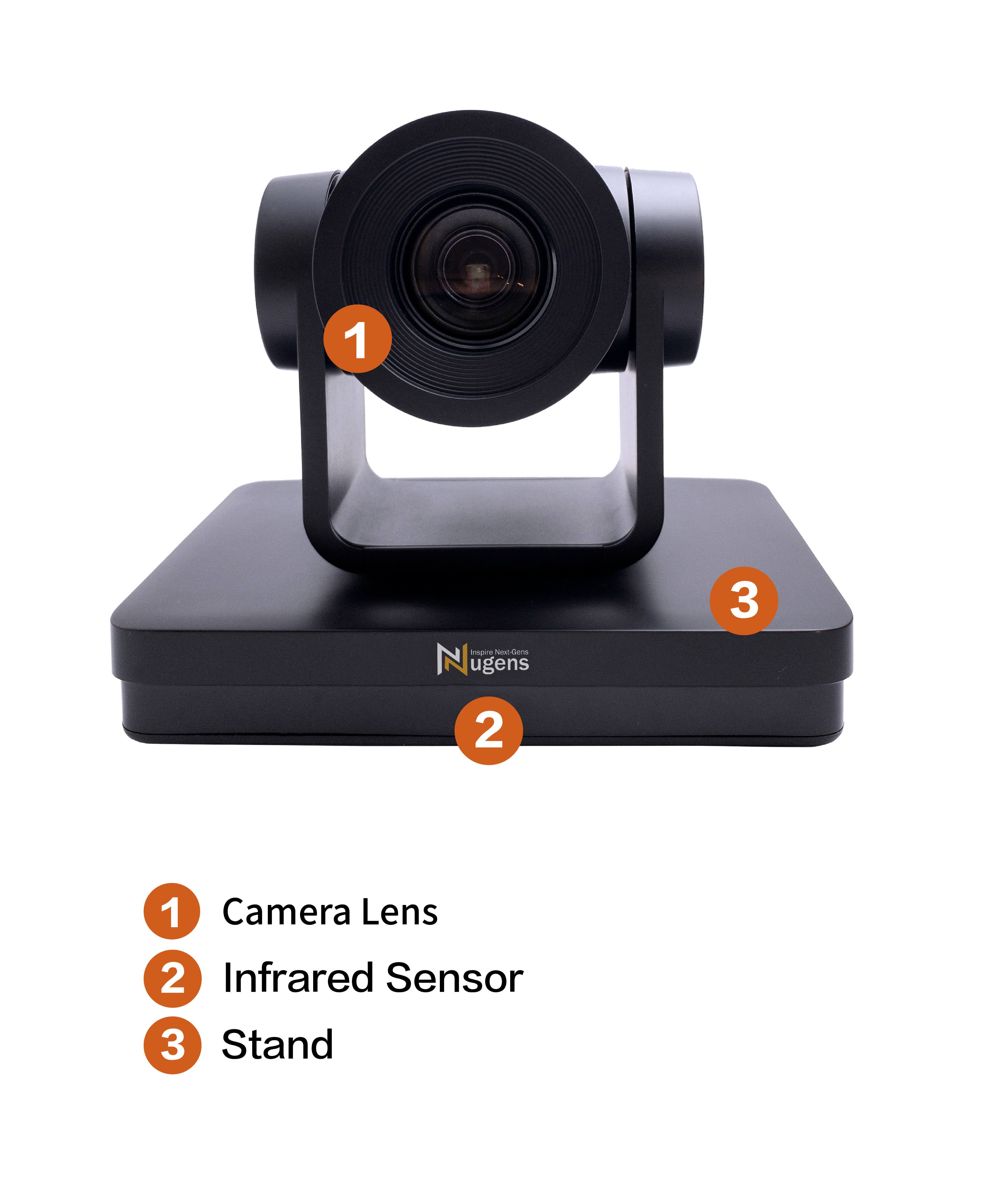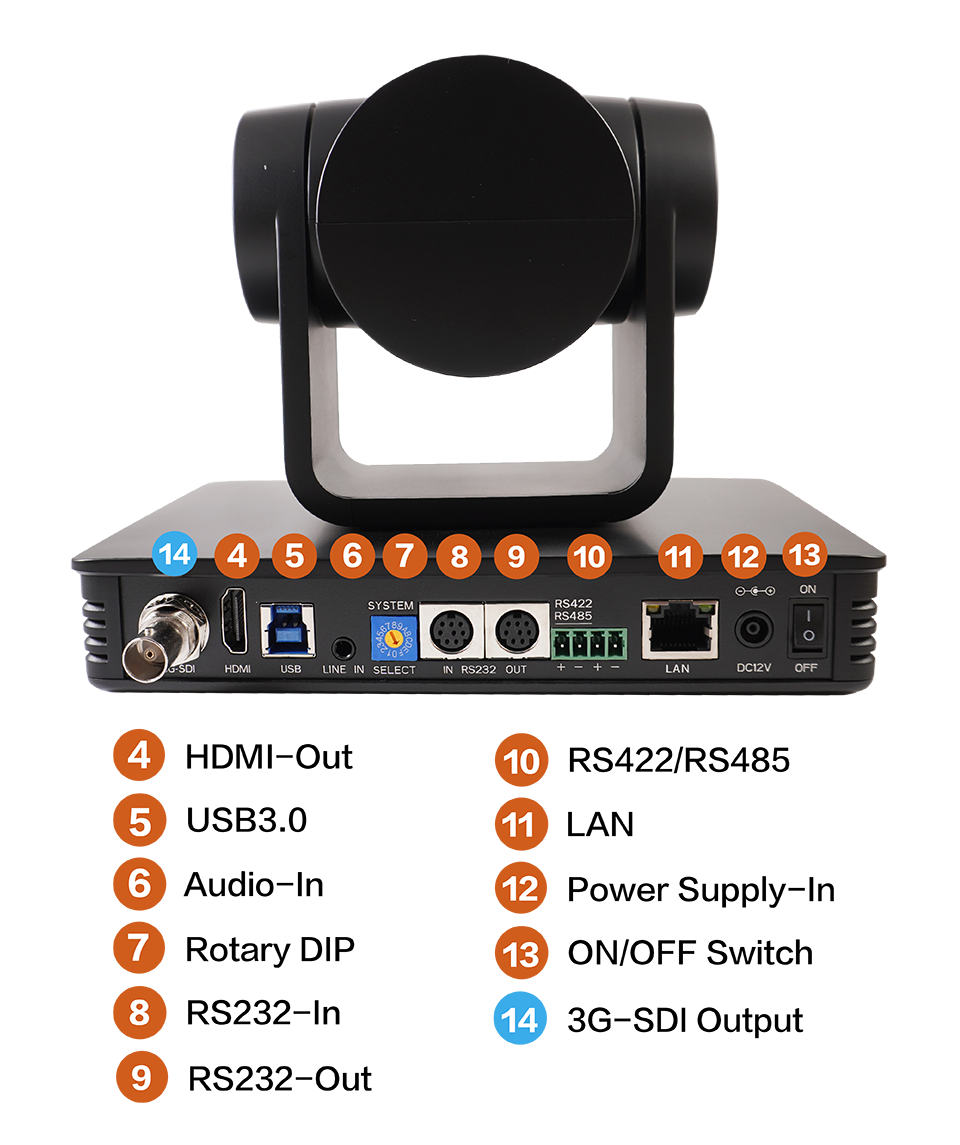 Specifications
Model
VCM20B
Sensor
1/2.8-inch-hight quality HD CMOS sensor
Effective Pixels
2.07 MP、16:9
HDMI/SDI Video formats
1080P60、1080P50、1080P30、1080P25、720P50、1080P59.94、1080P29.97、720P59.94
USB 3.0 output supports video formats including

Main stream

| | |
| --- | --- |
| 1920x1080 | 1920x1080 |
| 1600x896 | 1280x720 |
| 1280x720 | 1024x576 |
| 1024x576 | 800x600 |
| 960x540 | 800x448 |
| 800x600 | 640x360 |
| 800x448 | 640x480 |
| 720x576 | 480x270 |
| 720x480 | 320x180 |
| 640x360 | |
| 640x480 | |
| 480x270 | |
| 352x288 | |

Subcode stream

| | |
| --- | --- |
| 1920x1080 | 1920x1080 |
| 1600x896 | 1280x720 |
| 1280x720 | 1024x576 |
| 1024x576 | 800x600 |
| 960x540 | 800x448 |
| 800x600 | 640x360 |
| 800x448 | 640x480 |
| 720x576 | 480x270 |
| 720x480 | 320x180 |
| 640x360 | |
| 640x480 | |
| 480x270 | |
| 352x288 | |

Field of View
3.2°(Narrow Angle)、56°(Wide Angle)
Aperture Factor
F1.5~F3.0
Minimum Illumination
0.5Lux(F1.8 AGC ON)
Digital NoiseReduction
2D, 3D digital noise reduction
Spotlight Mode
Auto, Manual, One-touch focus
White Balance Mode
Auto, Manual, One-touch White Balance, Specified Color Temperature
Exposure Mode
Auto, Manual, Shutter Priority, Aperture Priority, Brightness Priority
Aperture Parameters
F1.8 ~ F11、CLose
Shutter Speed
1/25~1/10000
Backlight Compensation
ON/OFF
Dynamic Range
Closure, 1 to 8
Image Adjustment
Brightness, Chroma, Saturation, Contrast, Sharpness, B&W Mode, Gamma Curve
Signal-to-Noise Ratio
>50dB
Auto Tracking
| | |
| --- | --- |
| Real-time Tracking | The longest tracking distance can reach 6-7 meters, and can support the speaker to walk at a speed of 3-4 miles |
| Area Tracking | Support setting 4 tracking areas, support horizontal -170°~+170°, vertical -30°~+90° within the setting area |
Port
Product Interface
HDMI, LAN, USB3.0(B-type port、USB2.0 compatible), LINE-IN, RS232-IN, RS232-OUT, RS422(RS485 compatible), rotary dip code, DC12V power supply, power switch
Audio Input
Dual 3.5mm linear inputs
Video encoding format
LAN interface: primary stream and secondary stream both support H.265, H.264 USB3.0 interface: main stream support YUY2, MJPG, H264, NV12
Audio Compression Format
AAC、MP3、G.711A
network interface
110M/100M/1000M adaptive Ethernet port, support POE power supply, support audio and video output
network Protocol
RTSP、RTMP、ONVIF、GB/T28181、VISCA OVER IP、IP VISCA、RTMPS、SRT
Support remote upgrade, remote reboot, remote reset
Control Interface
RS232-IN、RS232-OUT、RS422 compatible with RS485、3G-SDI Output(VCM20B)
USB Communicatio Protocol
UVC(video communication protocol),UAC(audio communication protocol)
Serial Communication Protocol
VISCA / Pelco-D / Pelco-P;baud rate support 115200/38400/9600/4800/2400
Power Connector
HEC3800 Power Socket (DC12V)
Power Adapter
Input AC110V-AC220V; Output DC12V/2.5A
Input Voltage
DC12V
Input current
<1A
Power consumption of the whole machine
<12W
PTZ Specifications
| | |
| --- | --- |
| horizontal rotation | -170°~+170 |
| tilt | -30°~+30° |
| Horizontal control speed | 0.1°~100°/sec |
| Pitch control speed | 0.1°/s to 45°/s |
| Preset Bit Speed | Horizontal: 100°/s, Pitch: 45°/s |
| Number of Preset Bits | User settable up to 255 preset positions (10 for remote control) |
Other Specifications
| | |
| --- | --- |
| Storage Temperature | -10℃~+70℃ |
| Storage Humidity | 20%~95% |
| Working Temperature | -10℃~+50℃ |
| Working Humidity | 20%~80% |
| Product Size | 81mm (L) x 115mm (W) x 149mm (H) |
| Product Weigh | 1.15kg |
| What is in the box? | Power transformer, RS232 control cable, USB 3.0 transmission cable, Remote controller, User manual, Wall mount kit |