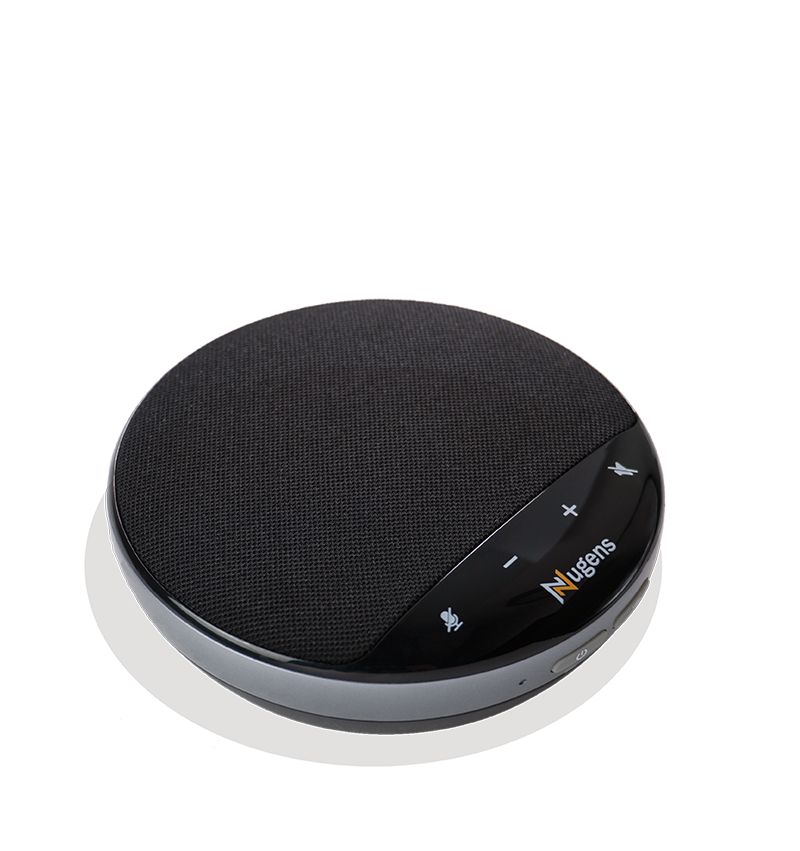 Nugens VX200PLUS
USB Wireless Link Speakerphone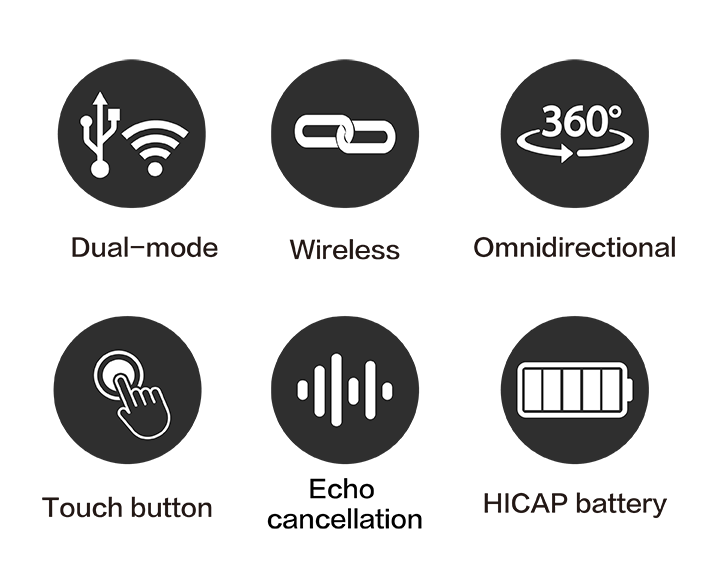 Extend The Conference Space
Brand new speakerphone in 2023! Nugens USB Wireless Link Speakerphone, 1+2=3 link conference speakerphones up to 3 units, wirelessly extend the conference space. Light and portable, easy to adjust and share the speakerphone.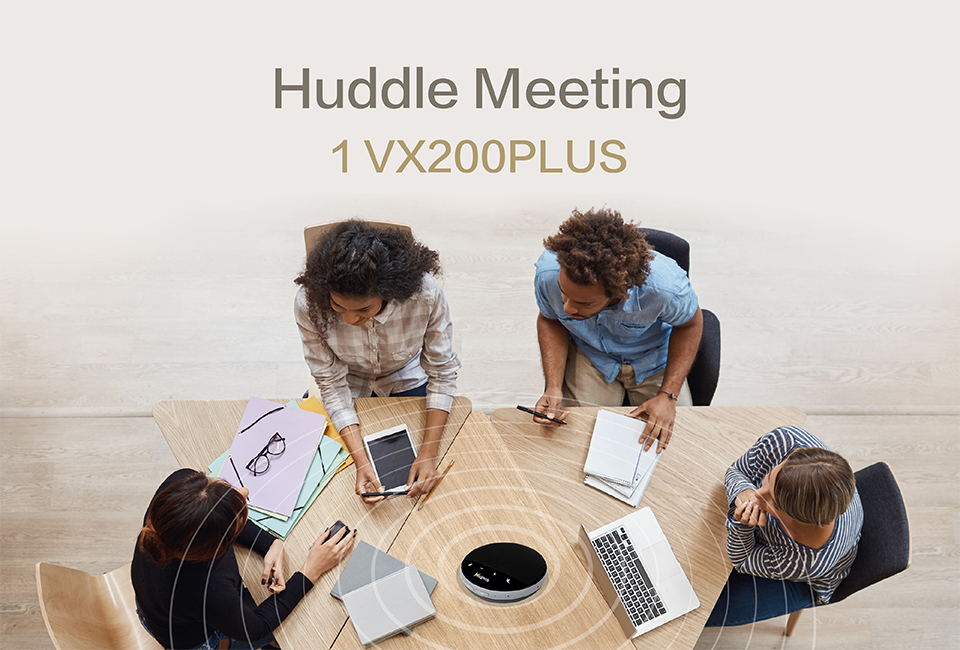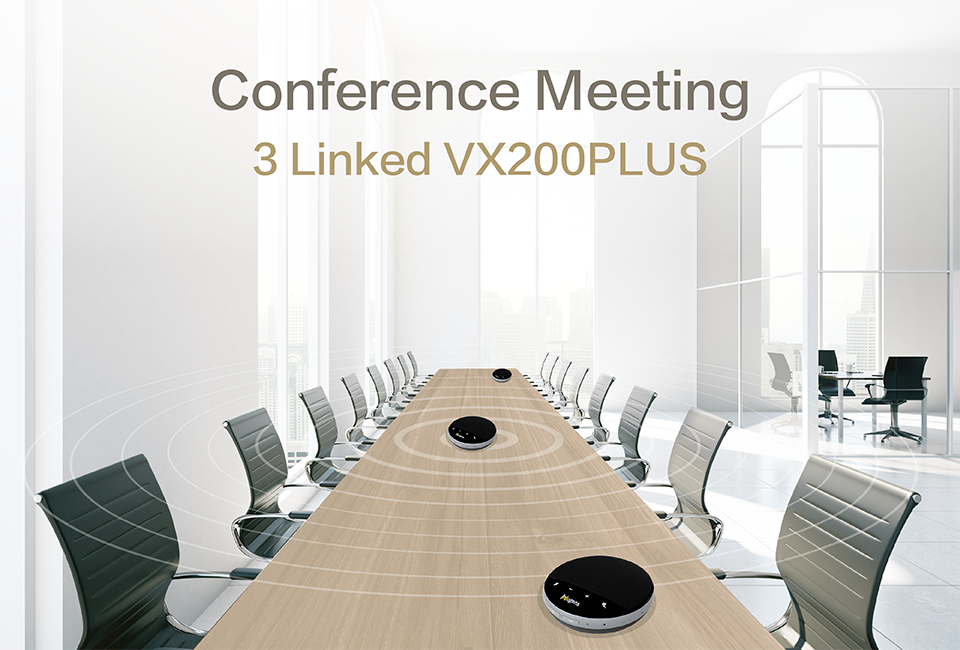 USB Plug-And-Play
The 2.4G USB receiver adopts the latest TDMA technology. One USB receiver can wirelessly connect to 3 speakerphones. The speakerphones are directly connected to the UBS receiver, which means the signal is stable and smooth. Whether it is connected to a laptop or a desktop PC, VX200PLUS is a USB plug-and-play device without pairing and driver!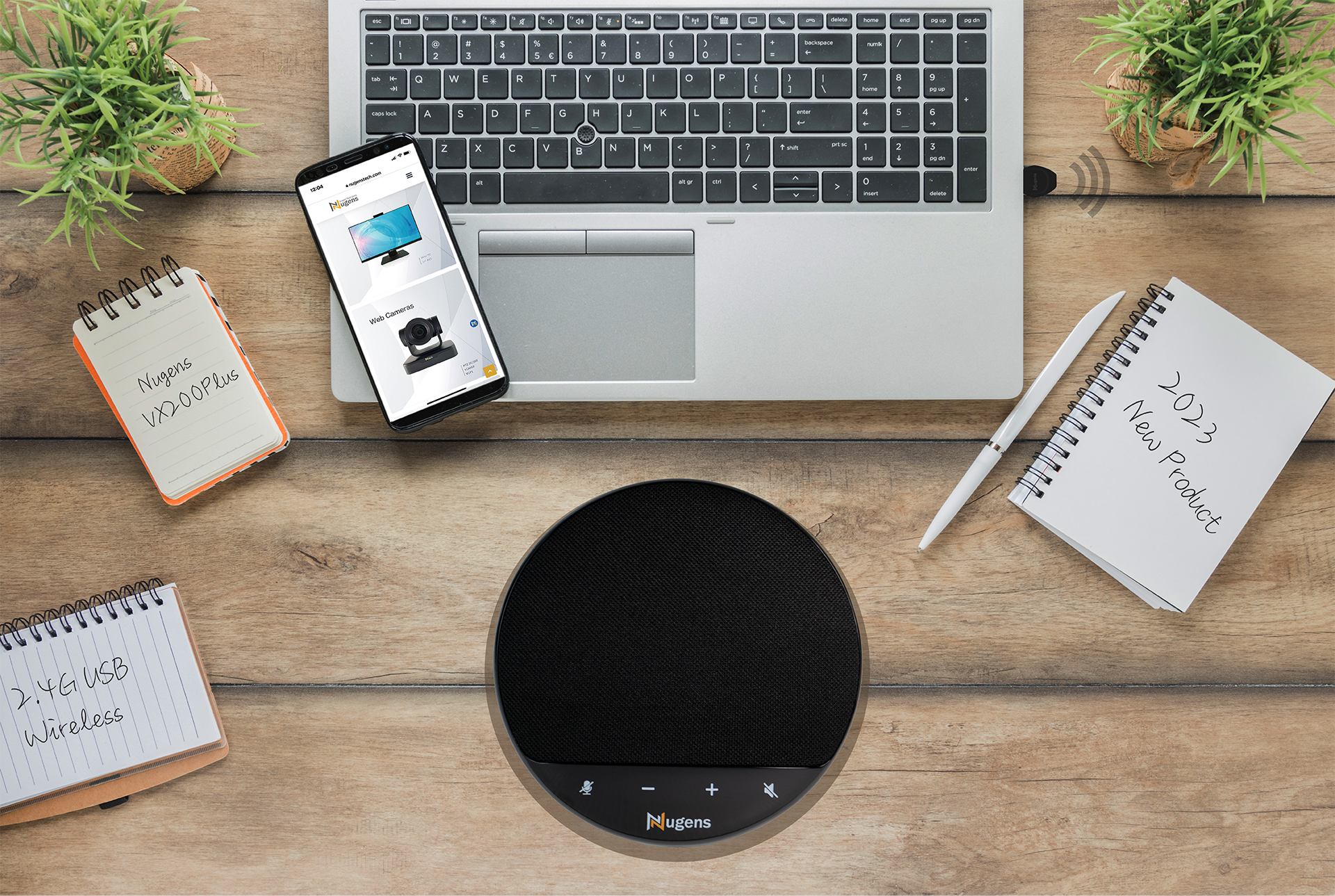 4 AI Smart Microphones
Built-in 4 AI smart microphones, provide 360° all-round high-sensitivity radio reception of human voice, a speakerphone's best pickup range is up to 3m.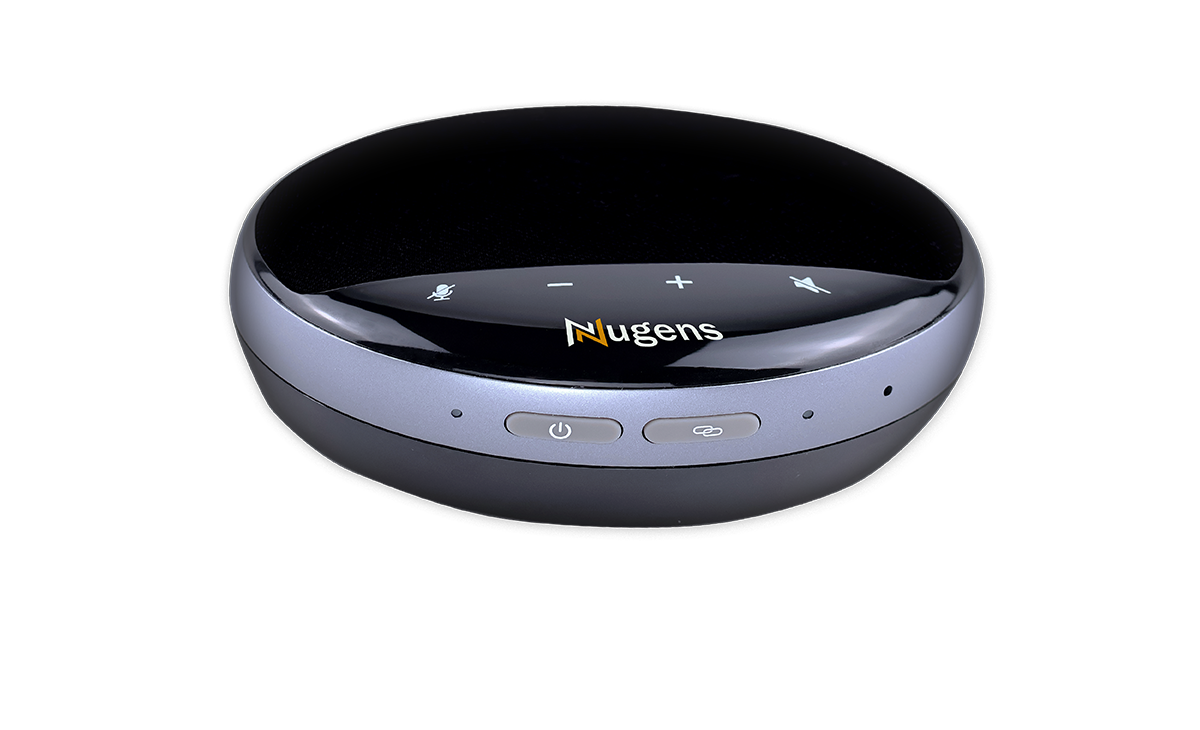 Full-Duplex Audio
The VX200PLUS touch control panel and surface cloth cover are designed dustproof. Support full-duplex audio, both sides can talk at the same time without waiting, just like in face-to-face conversations.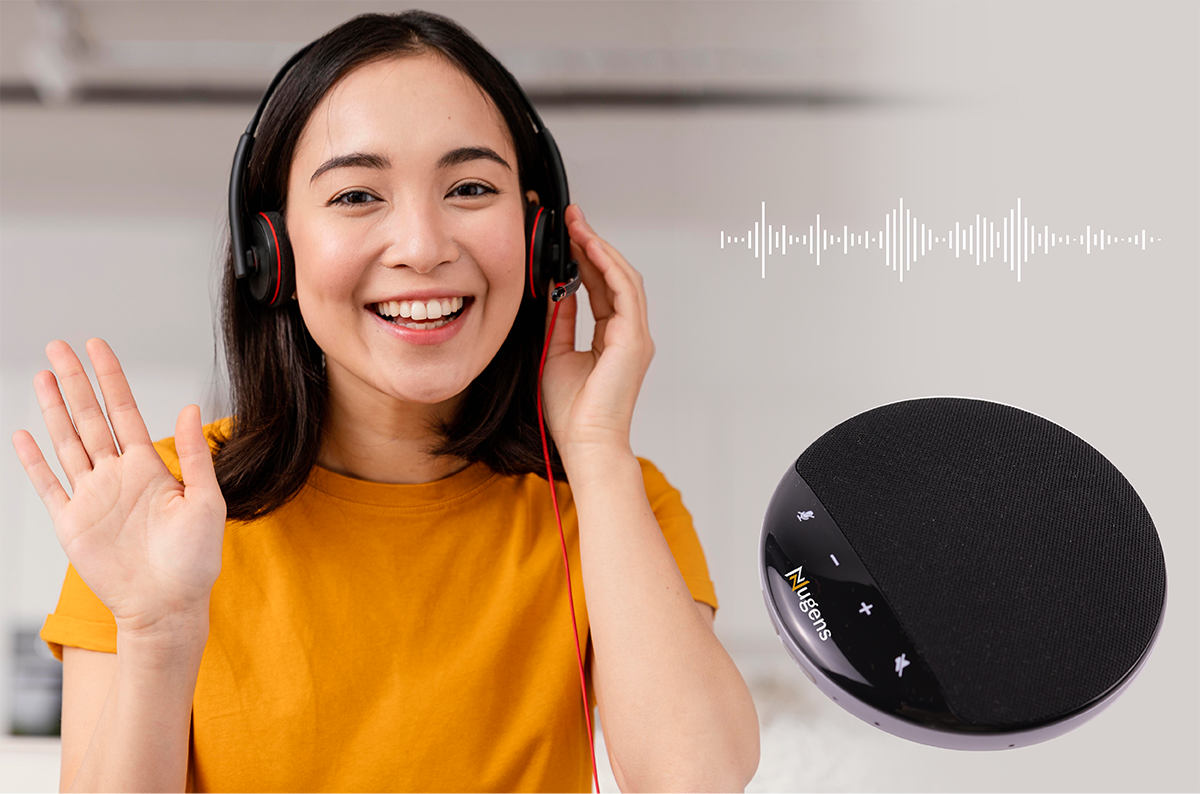 Built-in NN3A
Built-in NN3A: AGC - Automatic Gain Control, ANS - Automatic Noise Suppression, AEC - Acoustic Echo Canceller, making the audio clear and loud, not muffled or stuffy, allowing you to speak easily, listen comfortably, and present with your authentic voice!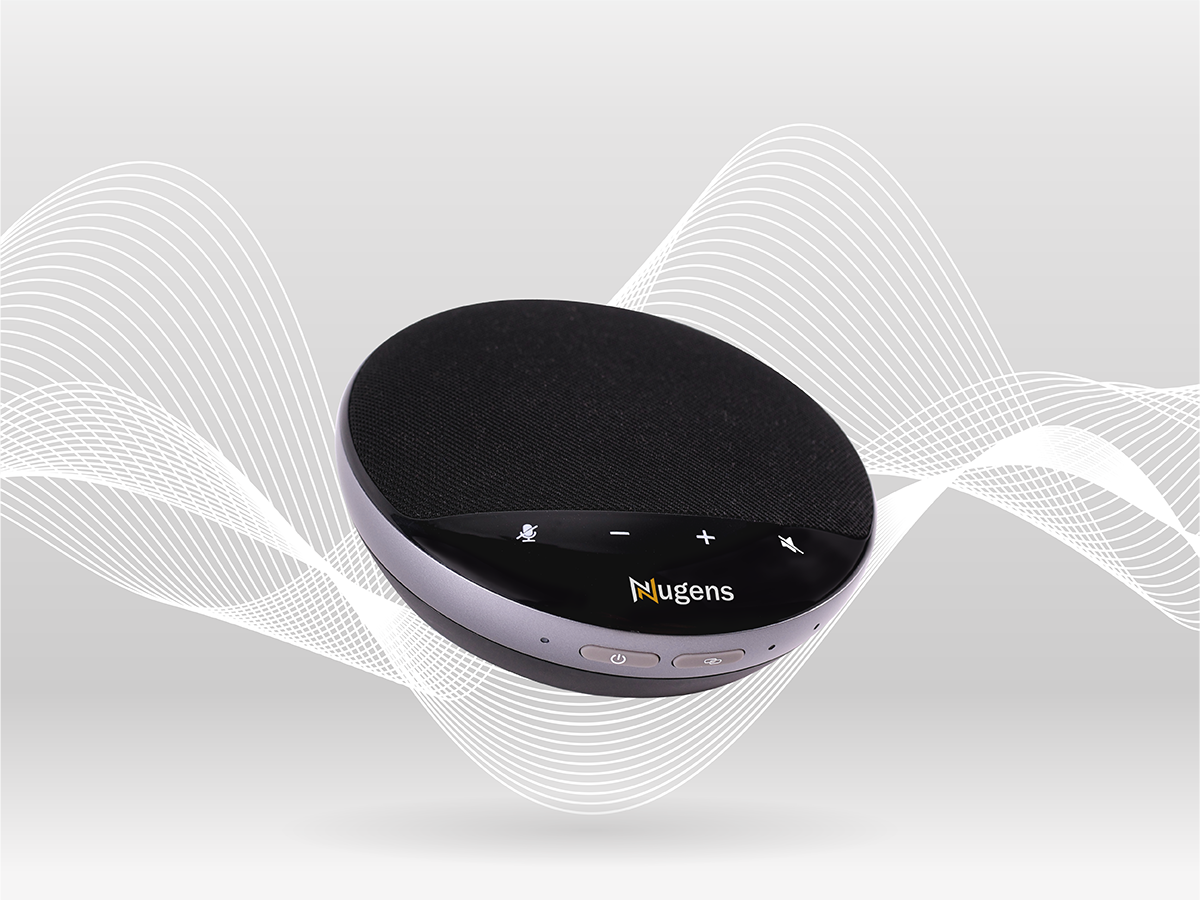 Support Mainstream Conferencing Software
ZOOM, Vidyo, Cisco Webex, Microsoft Teams, Skype for Business, and Google Meet.

Compatible with Multi-Platform
Windows 、Mac OSX、Linux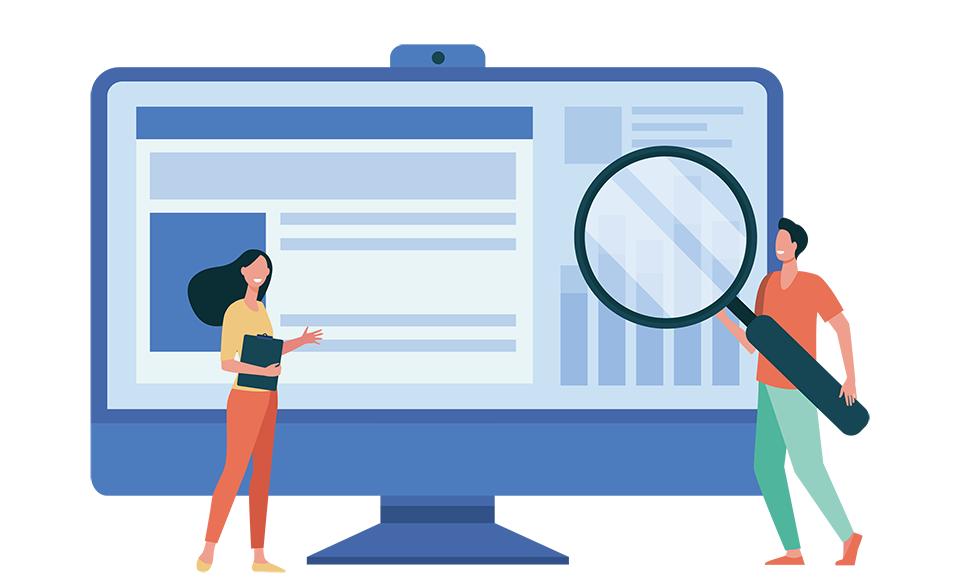 Product Details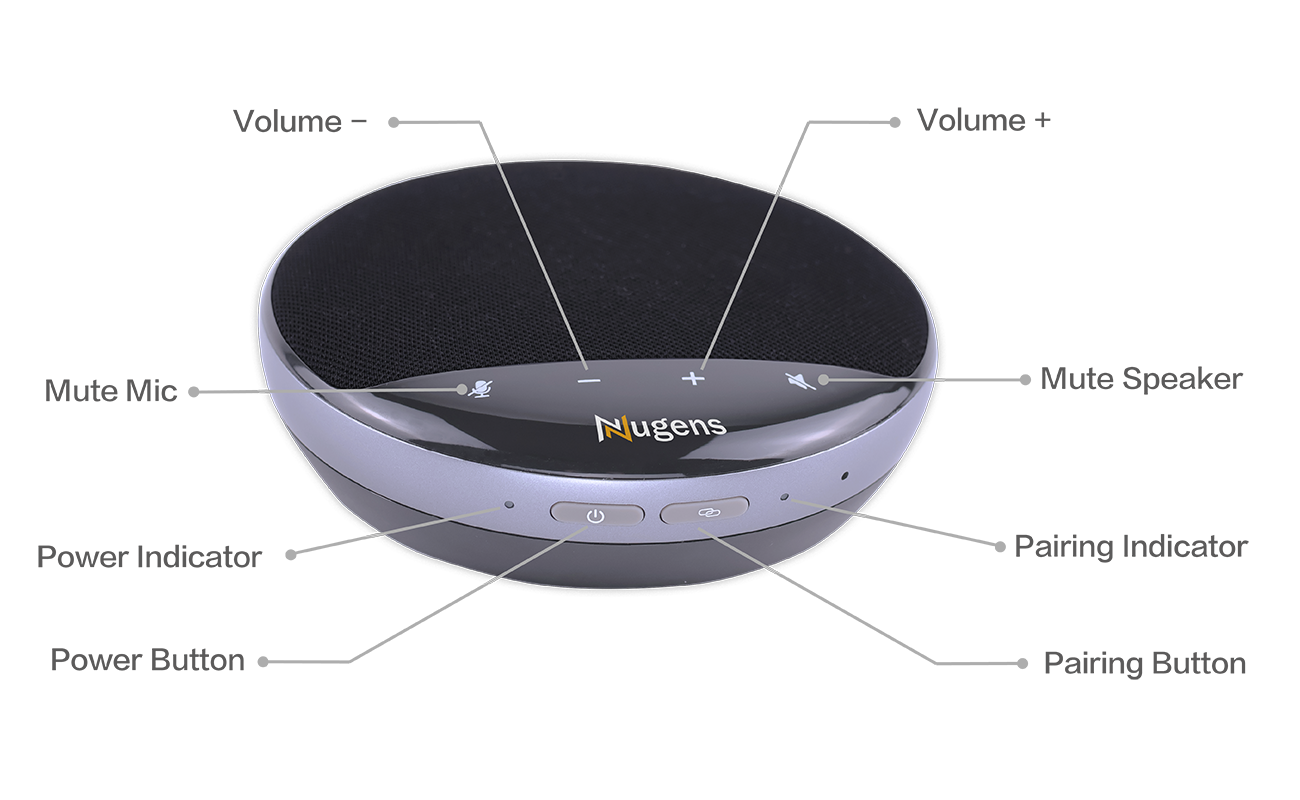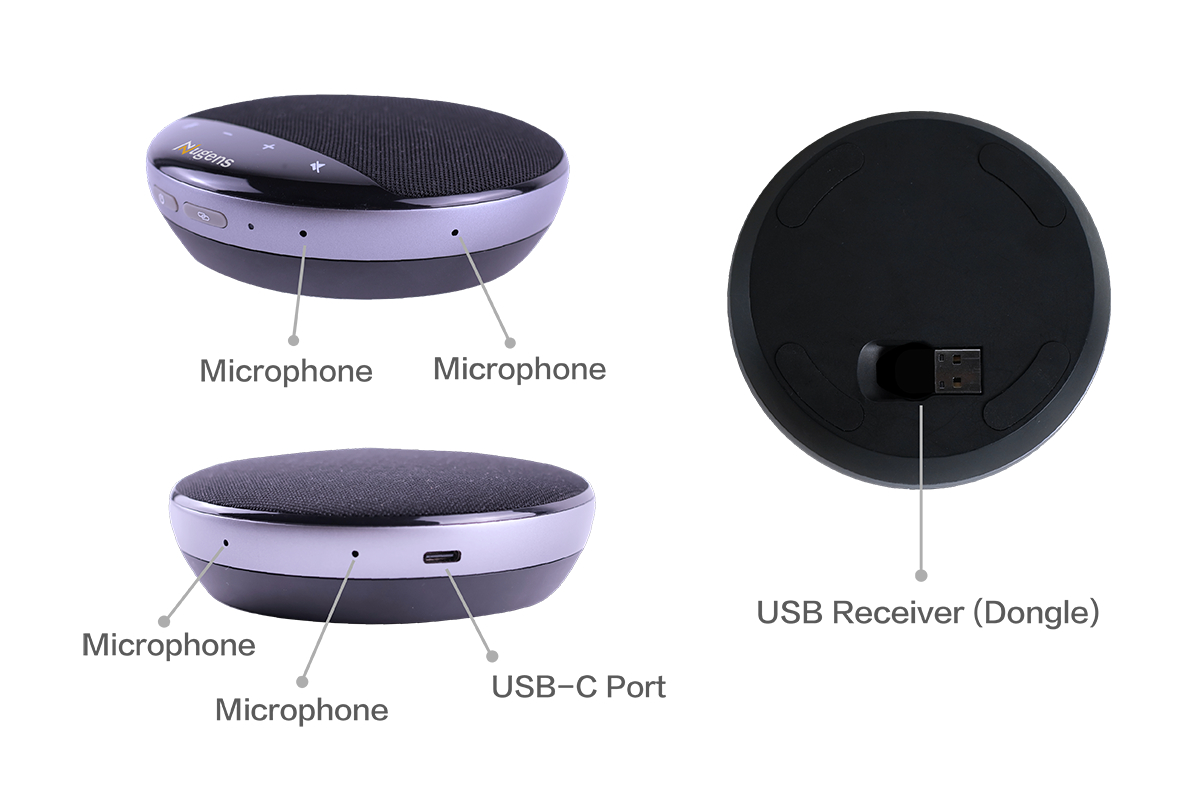 Specifications
Microphone
4 AI smart microphones,provide 360° all-round
Speaker sensitivity
87dB
Speaker Rated power
3W
Speaker frequency response
20 Hz ~ 20KHz
Speaker impedance
4Ω
Distortion
< = 5%
Audio algorithm
AEC/AGC/ANS
Wireless type
2.4GHz USB dongle Wireless、 USB-C Cable
Wireless connection range
15m (no obstacles)
Call distance
3m (no obstacles)
Transmit power
< 10 dBm
Max. number of speakers can be paired
3 speakerphones (wirelessly)
Battery capacity
1500mAh
Rated input
5V/1.5A
Call duration
About 6 hours
Charging Time
About 2 hours
Indicator Light
Power Indicator、Pairing Indicator、LED Indicator (To display operating mode)
Advanced Features
TDMA、 AGC、ANS、AEC
Support System
Windows、Mac、Linux
Support Mainstream Conferencing Software
LINE、SKYPE、Wechat、Messenger、Microsoft Teams…
Product Size
Ø 100mm
Package Size
139mm x 162mm (1 Unit)、400mm x 163mm (3 Units)
Package Contents
◎ 1 Unit:VX200PLUS x 1, USB Dongle x 1, Type-C cable x 1, Manual x1

◎ 3 Units:VX200PLUS x 3, USB Dongle x 1, Type C cable x 3, Manual x1